Every year I make these cookies for my oldest son, Tommy. He loves them and I always change the recipe a bit and he does not mind. This year I wanted to add fresh cranberries and it turned out tasty!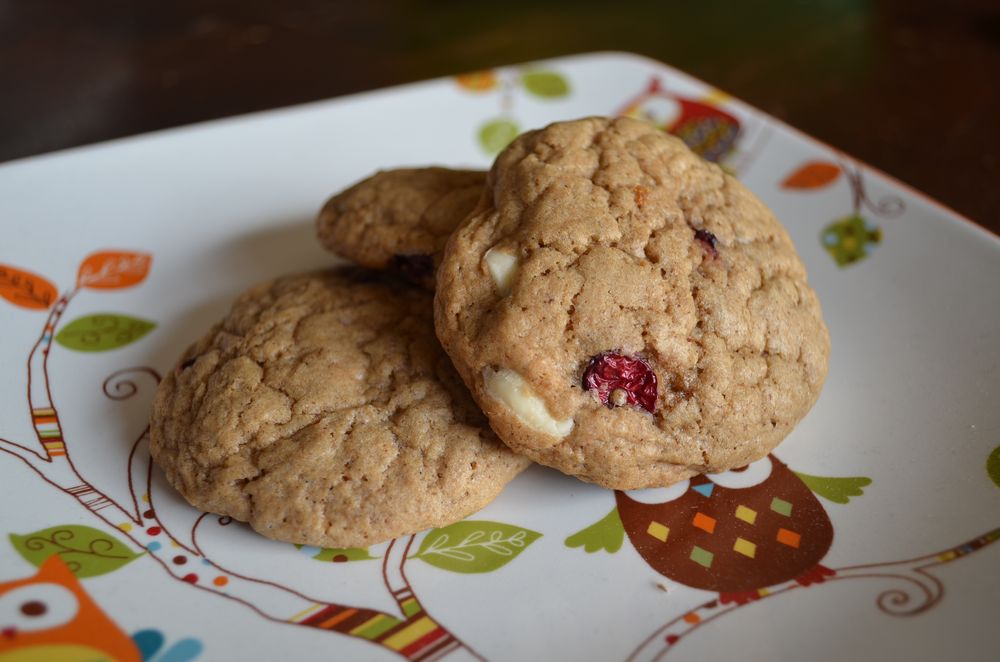 When the teens were younger I would go through this whole ordeal of making cookies, watching Christmas movies, and having hot chocolate. We would then set out the cookies for Santa, not that I did not already have enough sweets, and then they would push off to bed.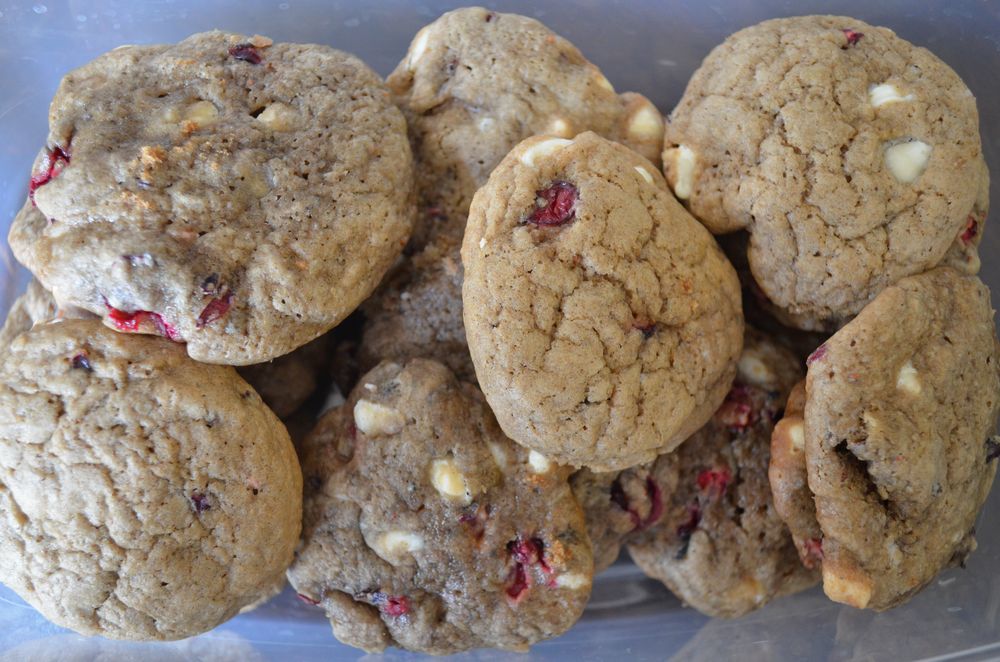 Many things have changed now, such as we do our gifts on Christmas Eve. Though one tradition still remains and that is the white chocolate cranberry cookies. They just scream Christmas!
For a bit more spice you may add in some cinnamon and clove. It's all up to you and your creative side 🙂
ITEMS TO MAKE WHITE CHOCOLATE CRANBERRY COOKIES
White Chocolate Cranberry Cookies
Soft buttery cookies with white chocolate chunks and cranberries.
Ingredients
4 cups all purpose flour
1 tsp baking soda
1 tsp salt
2 sticks melted butter
2 cup dark brown sugar
1 cup granulated sugar
2 tbsp vanilla extract
2 eggs
1 bag of fresh cranberries
1 bag white chocolate chips
parchment paper
Instructions
Preheat oven to 325F.
In a medium bowl, combine flour, baking soda, and salt. Whisk until fully combined; to aerate.
Melt butter completely in a microwave safe bowl. In a large bowl using an electric mixer, cream together the brown sugar, white sugar, and melted butter. Beat in the vanilla and eggs. Continue beating until batter is light and creamy. In increments, add in flour mixture, mixing after each addition.
Add in white chocolate chips and cranberries; mix well.
Roll the cookies into ½ balls and place on cookie sheet lined with parchment paper. These cookies spread . You want to make sure to make the cookie balls small. Place a dozen to a sheet.
Bake for 15 minutes until the edges are a light golden brown. Cool on baking sheet for a few minutes and then remove to a cooling rack. Allow to cool completely.
Nutrition Information
Calories:
6562
Fat:
225g
Saturated fat:
136g
Unsaturated fat:
71g
Trans fat:
7g
Carbohydrates:
1068g
Sugar:
682g
Sodium:
3997mg
Fiber:
14g
Protein:
72g
Cholesterol:
876mg
Disclaimer: This post may contain affiliate links by Amazon. If you purchase a product from one of our links, we could receive a commission from the seller. Rest assured, we only recommend products we believe in, and all opinions are 100% truthful.