Segedínský Guláš is a Czech goulash that my mother in law makes usually for my birthday. It's pork, sauerkraut, and plenty of paprika. So savory and one of my most favorite dishes on the planet. Most won't eat it because it doesn't look so appetizing and there are those of us that know it's good we will eat three bowls 🙂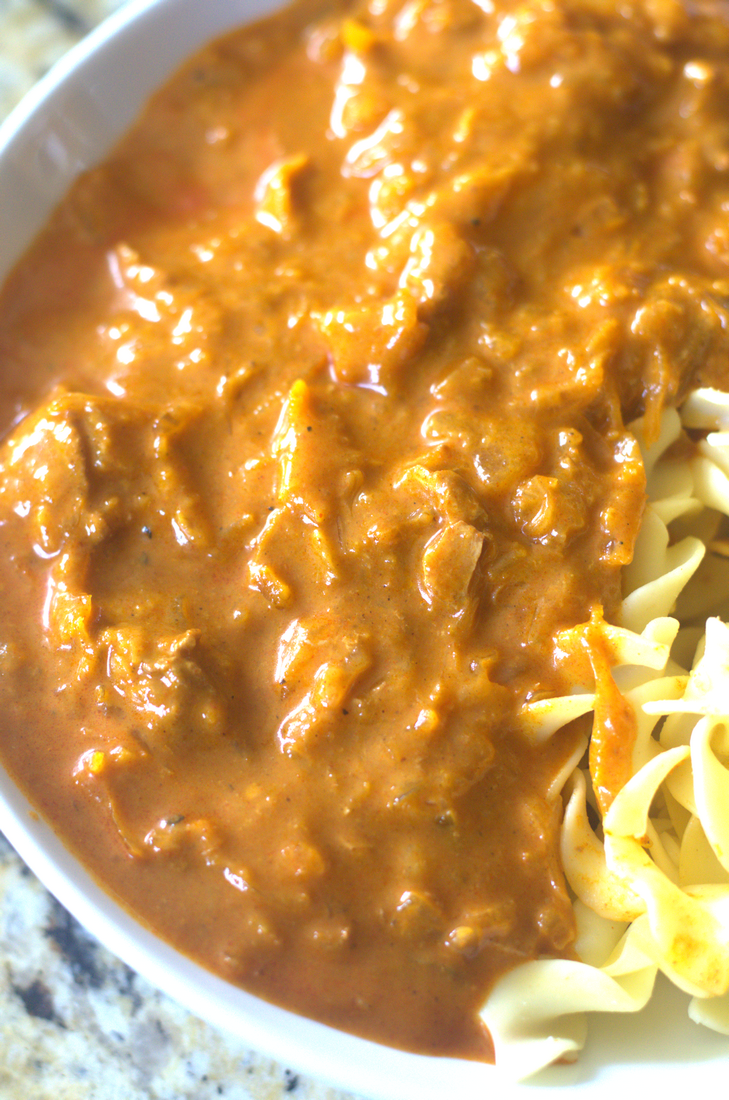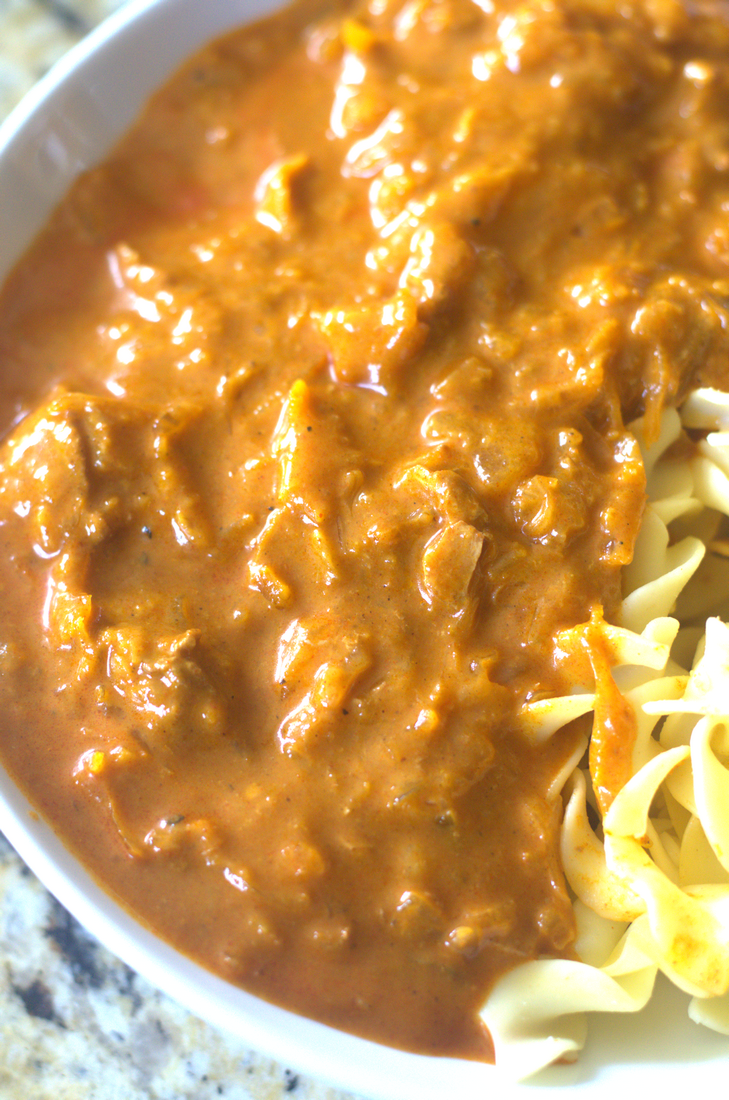 We even had this at our rehearsal dinner. Most of the people won't try it. A few did that were used to or had something similar before. This isn't like sauerkraut on a hot dog. That's just gross in my opinion. The flavor of the sauerkraut really merries well with the paprika and pork. The pork becomes extremely tender. Sauerkraut doesn't have that strong vinegar taste in this dish.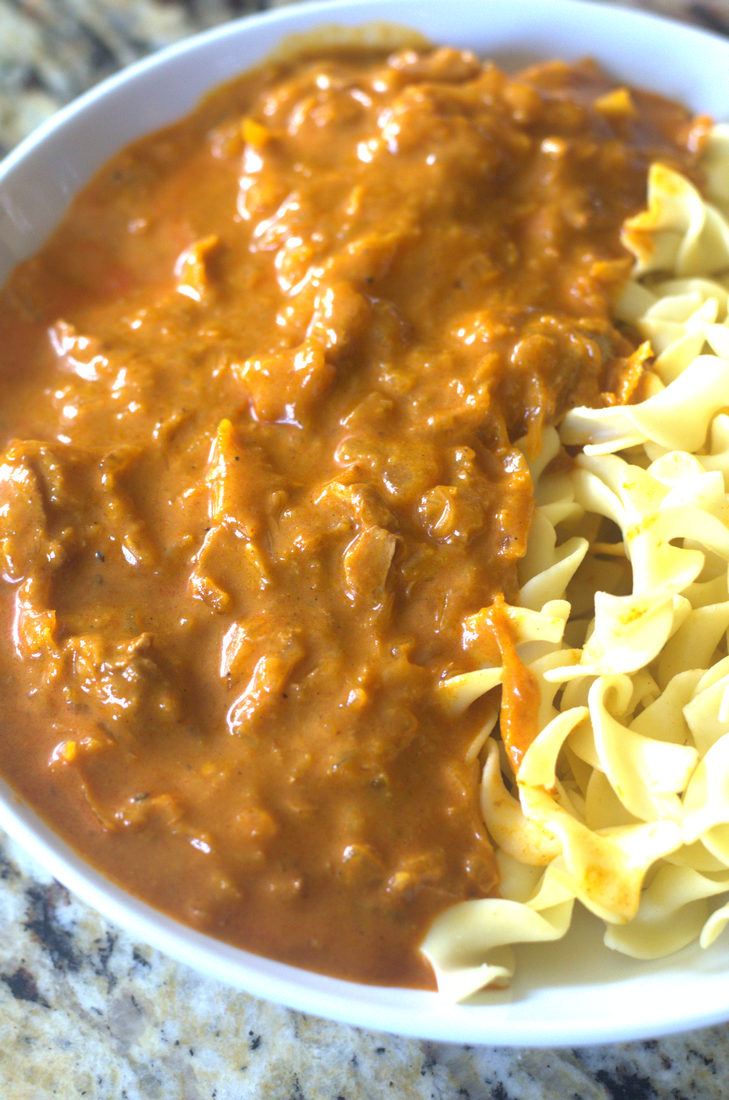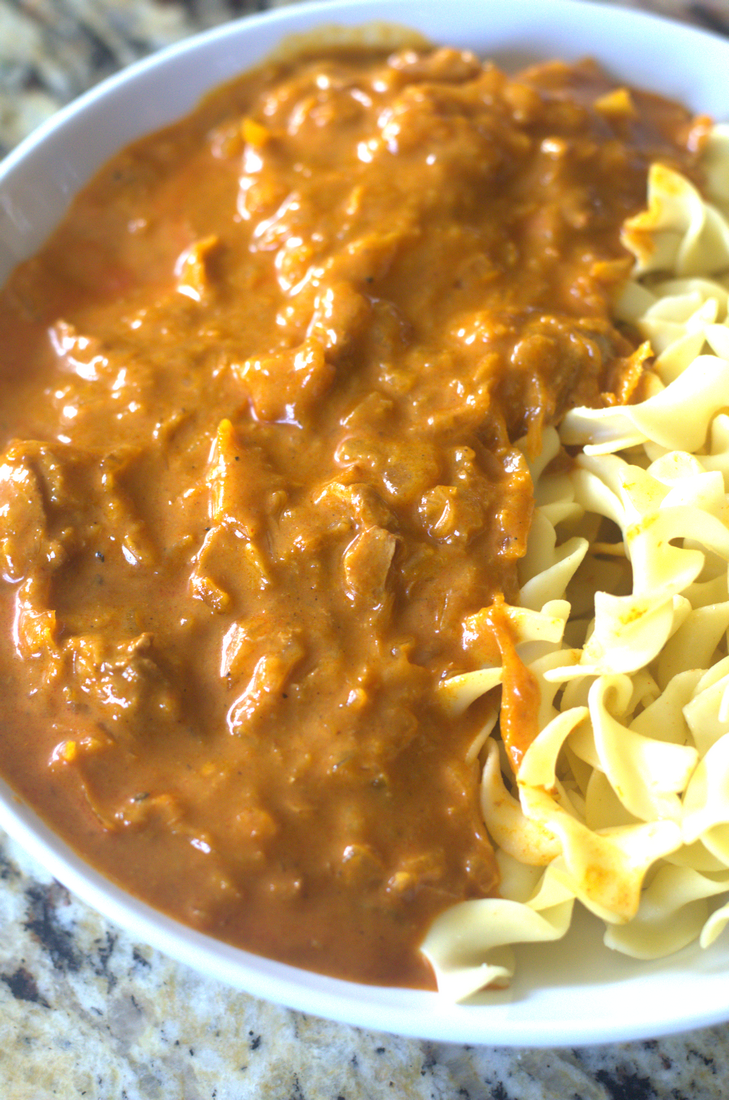 In the Czech, goulash (Czech: guláš) is usually made with beef, although pork varieties like this one do exist, and are served with bread dumplings. Czech bars it is often garnished with slices of fresh onion, and is typically accompanied by beer.  A popular variant of guláš is segedínský guláš, with sauerkraut. We always drink beer with it. Usually I like a good dark beer or pilsner.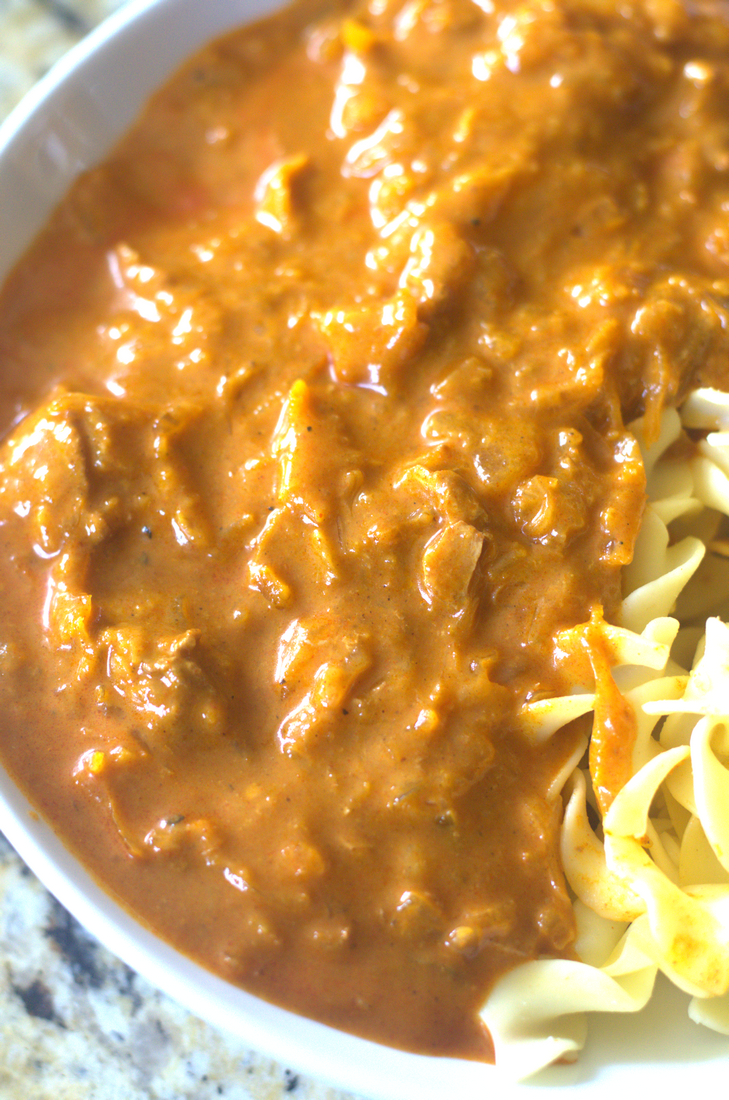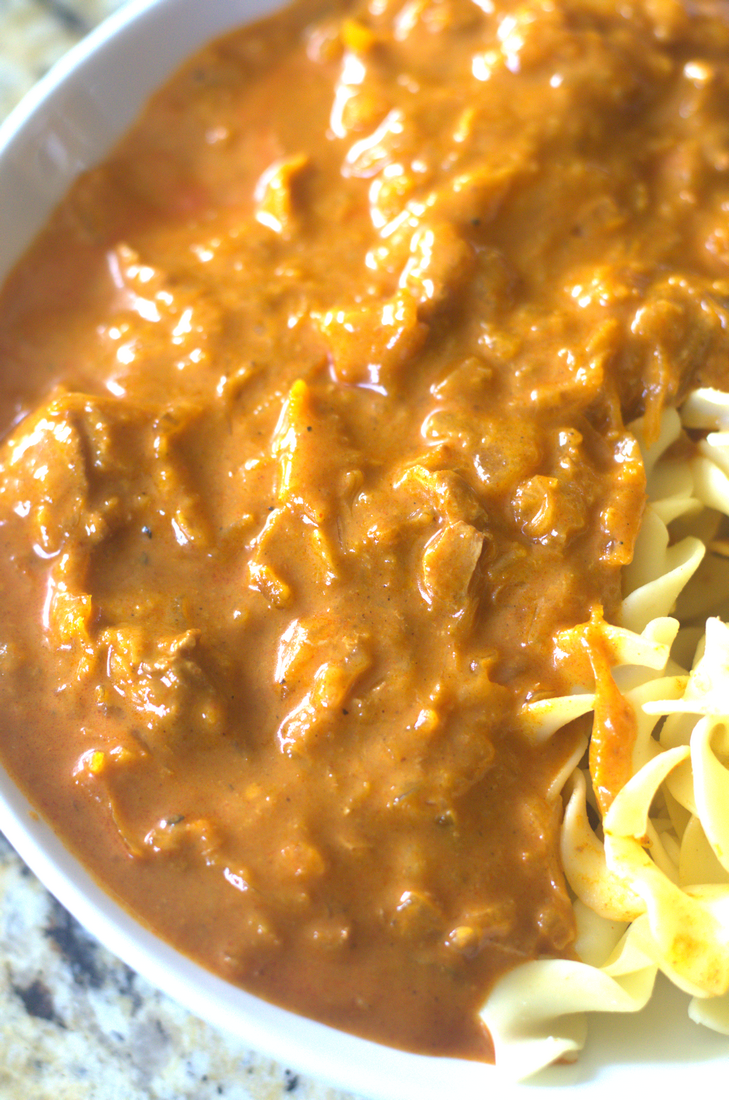 With this recipe you can try something very different from what you may be used to. Taste a little bit of Czech for dinner tonight.
SEGEDÍNSKÝ GULÁŠ
Yield 6 Servings
A slow roasted pork in a paprika gravy stewed with sauerkraut and heavy cream.
Ingredients
2 lbs cubed pork stew meat
4 tablespoons paprika
1 can sauerkraut; 14.5 oz
2 tablespoons cornstarch
1½ white onion; chopped
1⅓ cup heavy cream
1 - 32 oz container chicken broth
1 tablespoon olive oil
1 teaspoon salt
1 teaspoon pepper
Instructions
In a deep large pan, add in pork, onions, and one tablespoon olive oil. Saute until pork is seared on outside. Add in cornstarch and paprika stir well.
Pour in chicken broth. Stir well and lower heat to a 2 or low heat. Add salt and pepper. Simmer for an hour and a half until pork is tender.
Dump sauerkraut into a strainer. Squeeze all juice out of the sauerkraut. You wash it for a less vinegar taste. Set aside.
Slowly stir in heavy whipping cream. Stir in sauerkraut. Cook on low another 5 to 10 minutes. Serve with egg noodles, bread dumplings, or spaetzle.
Courses Dinner
Cuisine Czech
ITEMS TO MAKE SEGEDÍNSKÝ GULÁŠ
Disclaimer: This post may contain affiliate links by Amazon. If you purchase a product from one of our links, we could receive a commission from the seller. Rest assured, we only recommend products we believe in, and all opinions are 100% truthful.
Photographer, Writer, Traveler, Food Courtesan, Dog Devoted, Movie Enthusiast!