I am totally addicted to soups even in the summer. That when I hide out in the house working like crazy but need a good recipe for the instant pot like Instant Pot Taco Soup. I don't want to heat up the entire house with the oven,. Texas and the humidity here is far too hot for that. But the soup needs to have that feeling of summer. Where while I eat it I can wait a fun movie like say Mamma Mia and chow down on a good bowl of hearty goodness.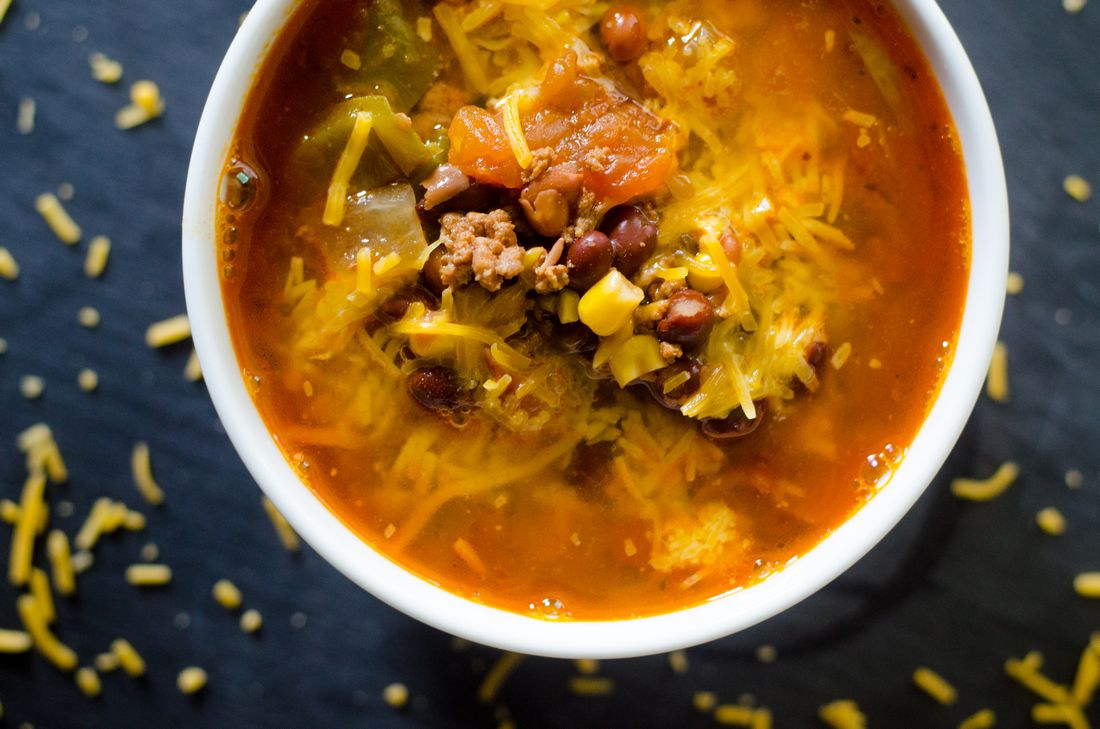 Or maybe catch up on an episode of Vikings between video shoots. My job isn't just this blog. I create video for business and such along with photography. Just depends on what is needed. I do just about everything these days. This instant pot taco soup is one I can put on the night before, have it for dinner, and for lunch the next day. It's nice to have a recipe that can feed four and then also lunch the next day.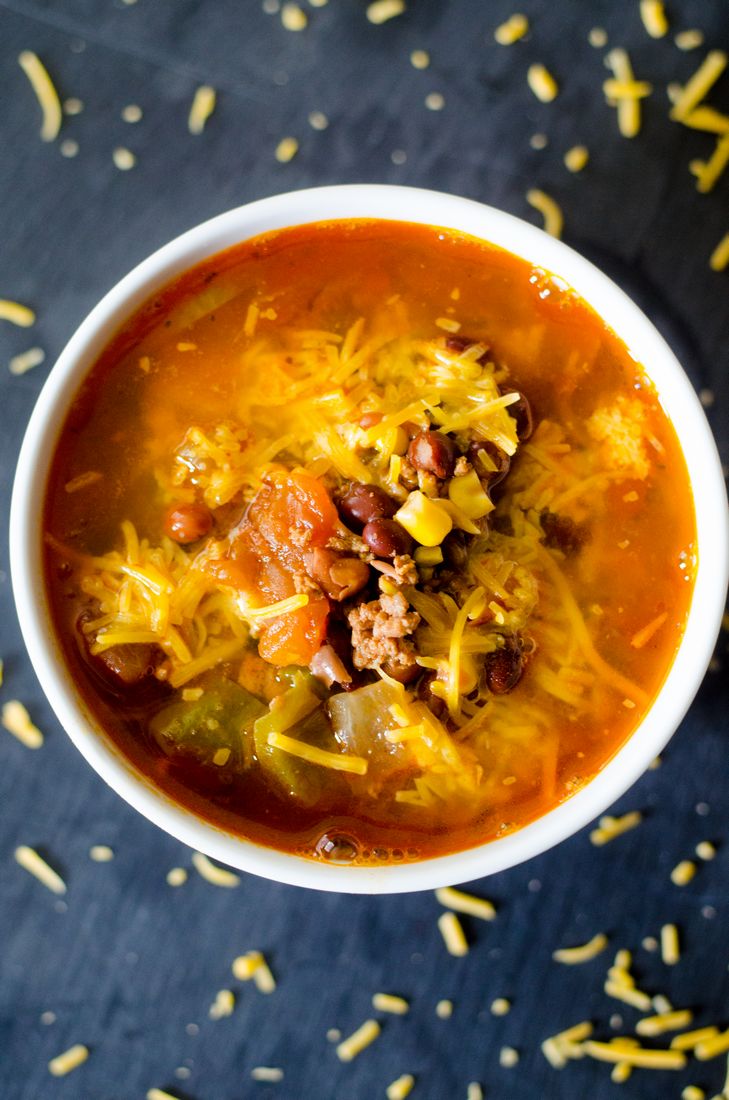 Another thing about this taco soup is that it doesn't all come from a can or have that crazy ranch seasoning in it. This will taste like a taco in your bowl. Seriously! You can top it with cheese, sour cream, red onions, and even avocado. Look I have to say I like using the avocado on top. I probably add a 1/3 of an avocado to each bowl I each. But I grew up with and avocado tree. Easy for me to eat it by the pounds.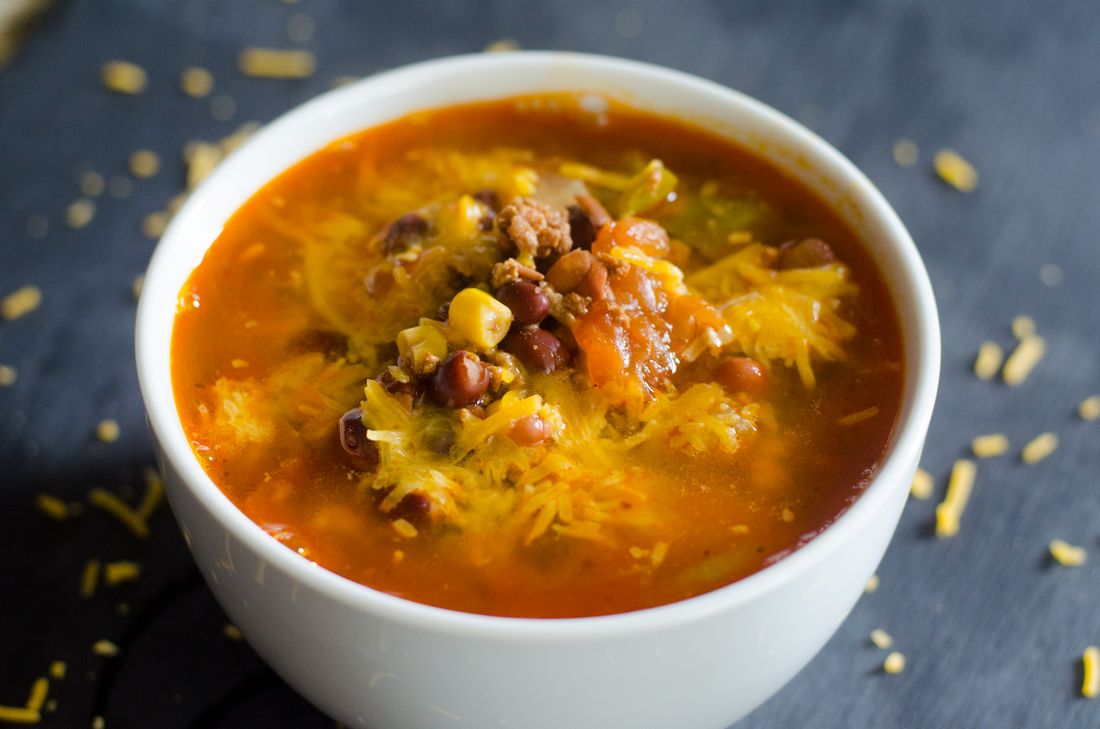 On top of it you can take out the corn to make this soup corn free or take out cheese for it to be dairy free. The soup in itself is also gluten free which is pretty darn cool for dietary needs. This Instant Pot Taco Soup with be a easy favorite in your house if your family loves taco. Great for taco Tuesday too!
Video:
Instant Pot Taco Soup
Yield 6 servings
Ingredients
1 lb ground beef
1 tablespoon minced garlic
2 tomatoes; sliced
1 anaheim pepper; diced
1 jalapeno; diced
3 tablespoons taco seasoning
1 cup frozen corn
1 white onion; diced
2 teaspoons salt
1 can black beans; strained
1 can chili beans; strained
2 cups vegetable broth
1 1/2 cups water
Instructions
In a pressure cooker/ instant pot, place ground beef and minced garlic. Cook on saute for 5 minutes. Toss in onions and cook for 2 more minutes. Add in taco seasoning and stir.
Add in tomatoes, anaheim peppers, jalapeno, and corn. Top with chili beans and black beans. Stir well. 
Add in vegetable broth and water. Place lid on pot. Set to high pressure for 10 to 15 minutes. At 15 minutes the beans will be really soft. Release pressure manually.
Notes
Top with cheese, sour cream, onions, or avocado.
Courses Dinner
Cuisine Mexican
Pin me:
Photographer, Writer, Traveler, Food Courtesan, Dog Devoted, Movie Enthusiast!