There is so many great ways to cook brisket. Some like to smoke it in a smoker. For us some of those methods take far too long and we don't have access to a smoker. Instant Pot Barbecue Beef Brisket Sandwich is an each way to make up some barbecue to take on a picnic or have at home poolside.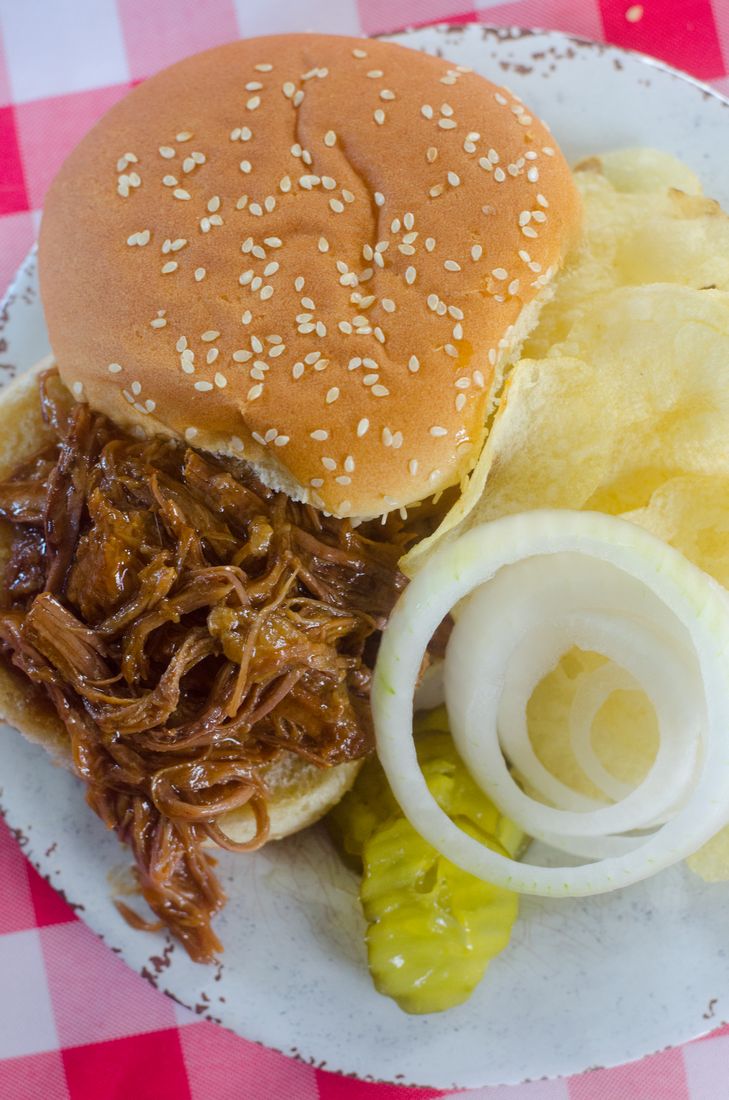 We have a few places we even like to get barbecue from but the problem was that each place ended up serving more and more fat on their sandwiches which I cannot handle. Came up with the idea to make our own Instant Pot Barbecue Beef Brisket Sandwiches at home. We used trimmed brisket to eliminate most of the fat. The rest can easily be picked out of the pot.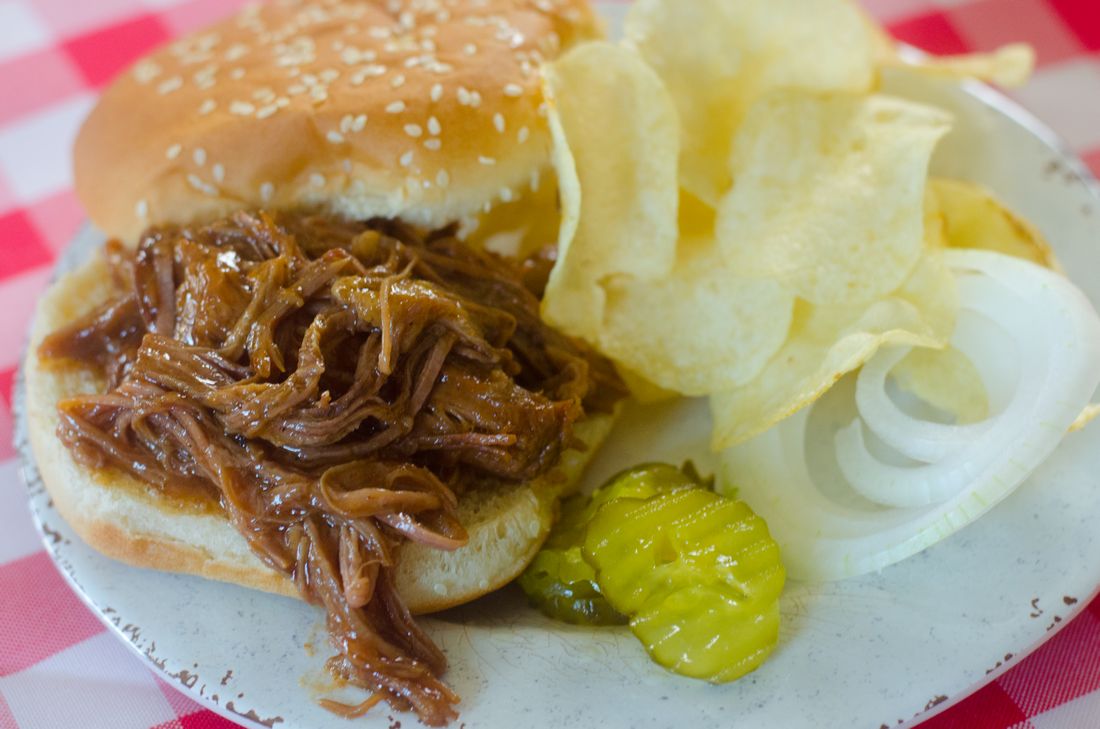 Instant Pot Barbecue:
Next it was about finding out just how long it would take in the instant pot. With trial and error we found out that putting it in for 60 minutes then release pressure and then doing it again for another 60 minutes then release the pressure turn into something glorious.
The brisket came right apart. We just mixed in our favorite barbecue sauce so when it comes to that pick your own or try what we did. The barbecue sauce will make all the difference in your Instant Pot Barbecue Beef Brisket Sandwich.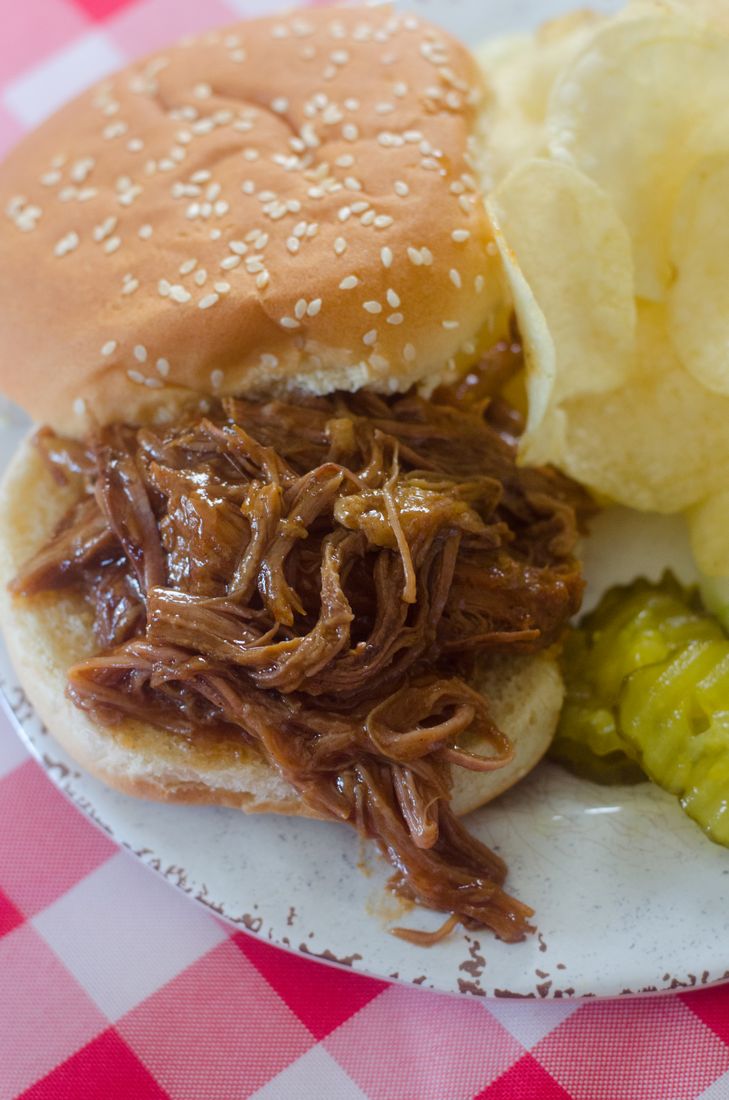 We then paired it with onions, pickles, and chips. Sesame seed buns are a must in our home but any buns will work fine. Some people toast them first I like mine nice and wet from the sauce. This would also pair well with coleslaw, macaroni salad or mac and cheese.
We make a great peach slaw that would pair well with this for taking on a picnic to the park. Both of these also would be great for a potluck or party. This country style bacon pea salad would merry perfectly too!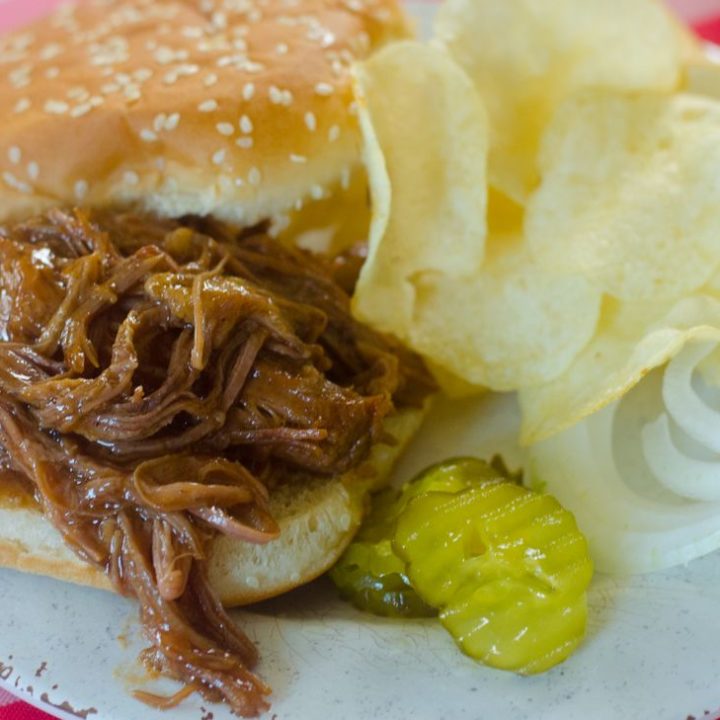 Instant Pot Barbecue Beef Brisket Sandwiches
Total Time:
2 hours
8 minutes
Ingredients
4 lb trimmed brisket
1 cup water
1 tablespoon Worcestershire sauce
5 sesame seed buns
1 bottle of barbecue sauce (we used bullseye)
1 teaspoon cracked black pepper
10 pickles for topping
1/2 onion; sliced
Instructions
Place brisket in the instant pot. Pour in water and Worcestershire sauce. Top with pepper. Set pressure cook/manual to 60 minutes. Release pressure. Shred what you can of the brisket into the broth. Set again to pressure cook/manual mode to 60 minutes. Release pressure.
Shred brisket with a fork. Top with barbecue sauce and toss well.
Plate on buns with onions and pickles for toppings. Serve with side dish or chips.
Notes
Serve with chips, coleslaw, mac and cheese, or beans.
Nutrition Information:
Yield:

5
Serving Size:

1
Amount Per Serving:
Calories:

1221
Total Fat:

69g
Saturated Fat:

27g
Trans Fat:

0g
Unsaturated Fat:

33g
Cholesterol:

385mg
Sodium:

1145mg
Carbohydrates:

32g
Fiber:

3g
Sugar:

4g
Protein:

110g
For more on our nutrition disclaimer https://mooshujenne.com/nutrition-disclaimer/
Pin Instant pot barbecue beef brisket sandwich: