With Cinco De Mayo just around the corner I thought I would share with all of you how I make Instant Pot Barbacoa Tacos in my pressure cooker (can also be done in the instant pot). Virtually the instant pot and a pressure cooker are the same thing without all the fancy buttons. This recipe is converted from a recipe I've made in my slow cooker for years. It actually a favorite one requested by our friends for parties.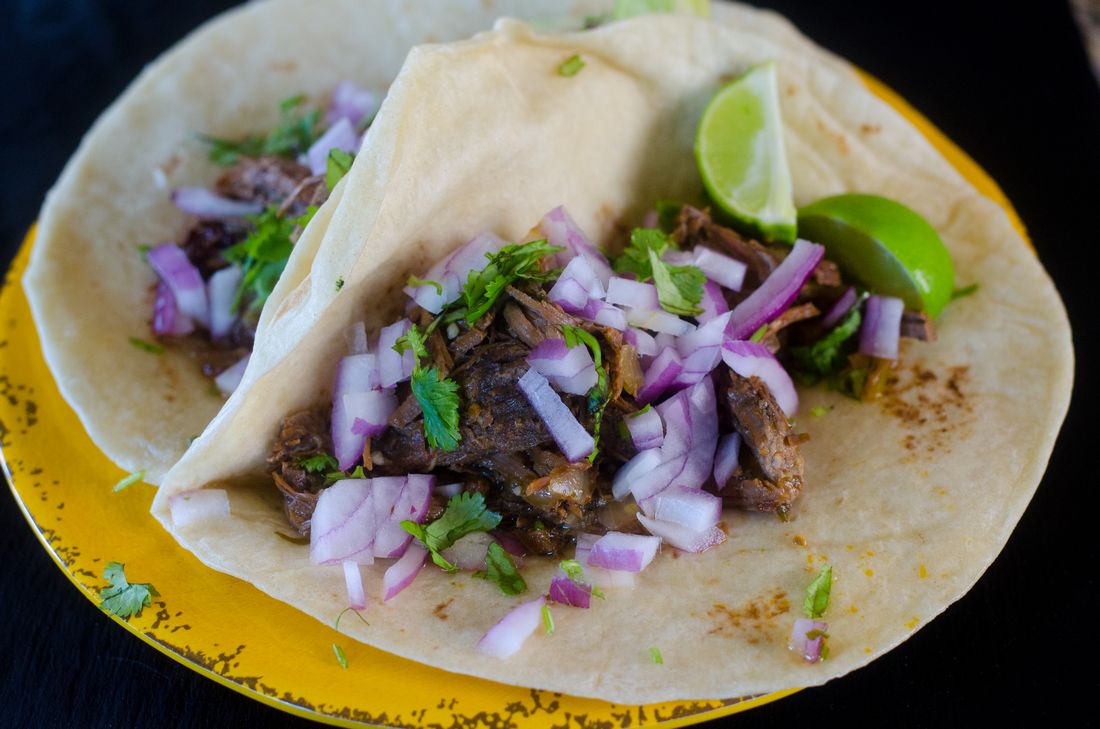 We have made this for numerous parties and memorials. We double and triple the recipe or we use brisket if we need a large amount of meat. It's shown here without cheese however, we have several cheeses we do like to eat with this. A few cheese we use are cotija, queso fresco, and traditional sharp cheddar. Just depends on the mood we are in. My husband eats it with pepper jack cheese sometimes.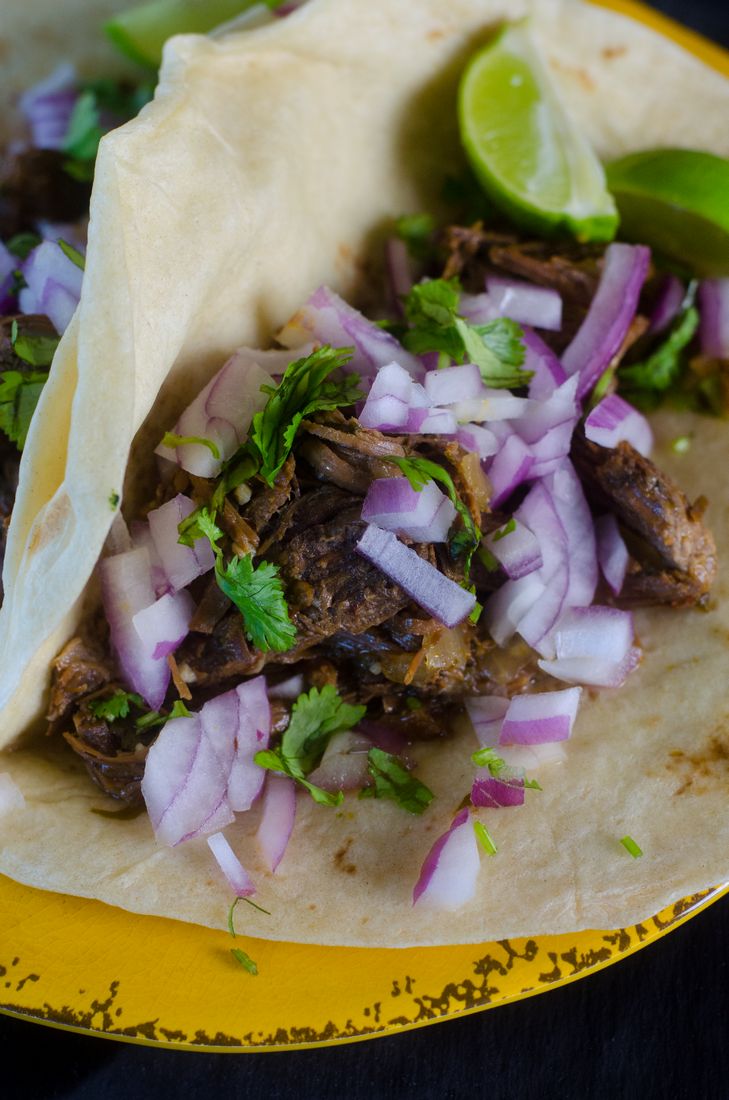 Red onion and cilantro is a must over these Instant Pot Barbacoa Tacos. If your not an onion type person then I would suggest cheese, diced tomato, and cilantro. The key lime or limes are the pop of flavor in the dish. I don't like this serve this without them. Make sure not to serve up the chilies when serving this dish. They are a big too hot for most people. We go to one of the local places for fresh tortillas. I am not big on store bought.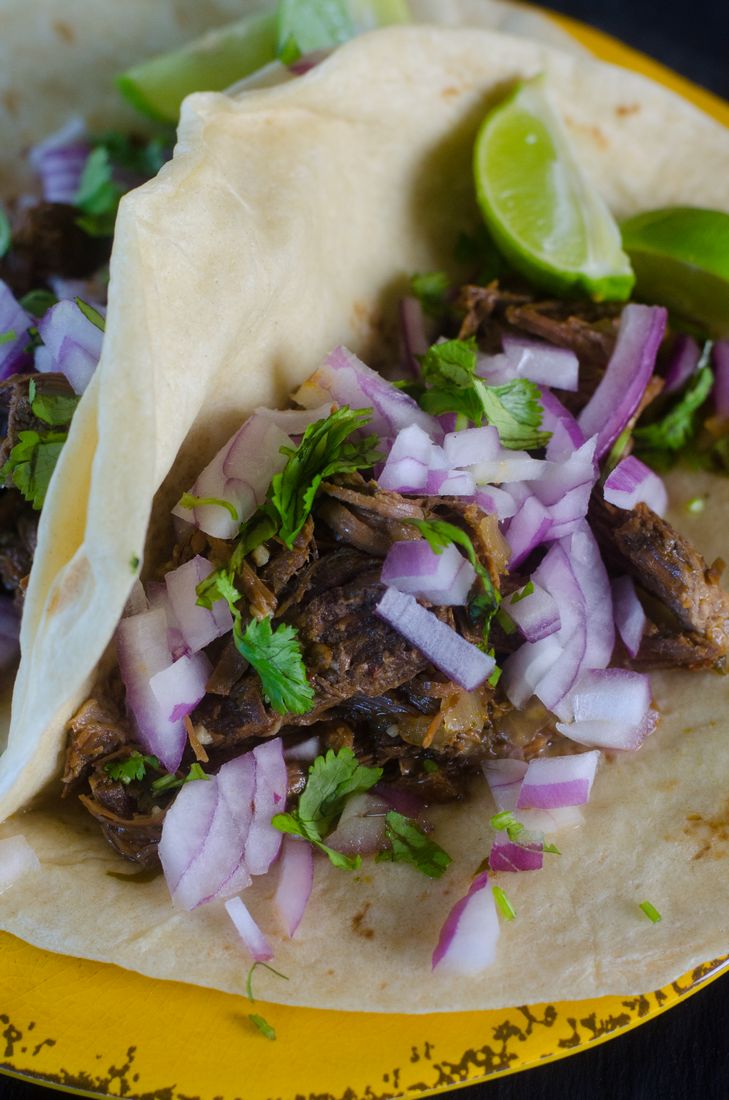 Additionally, with these instant pot barbacoa tacos I know just what to pair with my margaritas for Cinco De Mayo. How do you plan to celebrate? Do you go out for the night or celebrate at home with friends and family? Some years we go out while other years we've stayed home to make this recipe and have plenty of margaritas with friends.
Instant Pot Barbacoa Tacos
Yield 8 to 10 Tacos
Ingredients
3lb beef tender chuck roast
2 key limes; sliced
1 bundled of cilantro; chopped
1 tablespoon cumin
2 cups beef broth
1 large onion; sliced into rounds
2 tablespoons garlic; minced
1 large red onion; diced
3 chipotle peppers in adobo sauce
2 packages of tortillas
1 teaspoon pepper
1 teaspoon salt 
Instructions
In a instant pot or pressure cooker, add in beef, beef broth, and onion. Put half the bundle of chopped cilantro. Add in chipotle peppers, garlic, cumin, salt, and pepper. 
Set pot to high pressure mode. Set time to 1 hour. Let natural pressure release on its own. 
Serve on tortillas with fresh key lime, cilantro, red onion and any your choice of cheese.
Courses Dinner
Cuisine Mexican
Pin me:
Photographer, Writer, Traveler, Food Courtesan, Dog Devoted, Movie Enthusiast!