Watching football with friends and family on Sundays and feeling excited for the playoffs inspired me to make a meatball recipes to share with all of you. Often we end up making the same foods for every game. Smokies, queso, chips, and salsa. What if I told you, you can make meatballs in advance and then bake them in 25 minutes on game day or toss them into a crockpot (slow cooker). These Firecracker Beef Meatballs cook up just like that with a sweet and fiery sauce that will wow your game day buddies!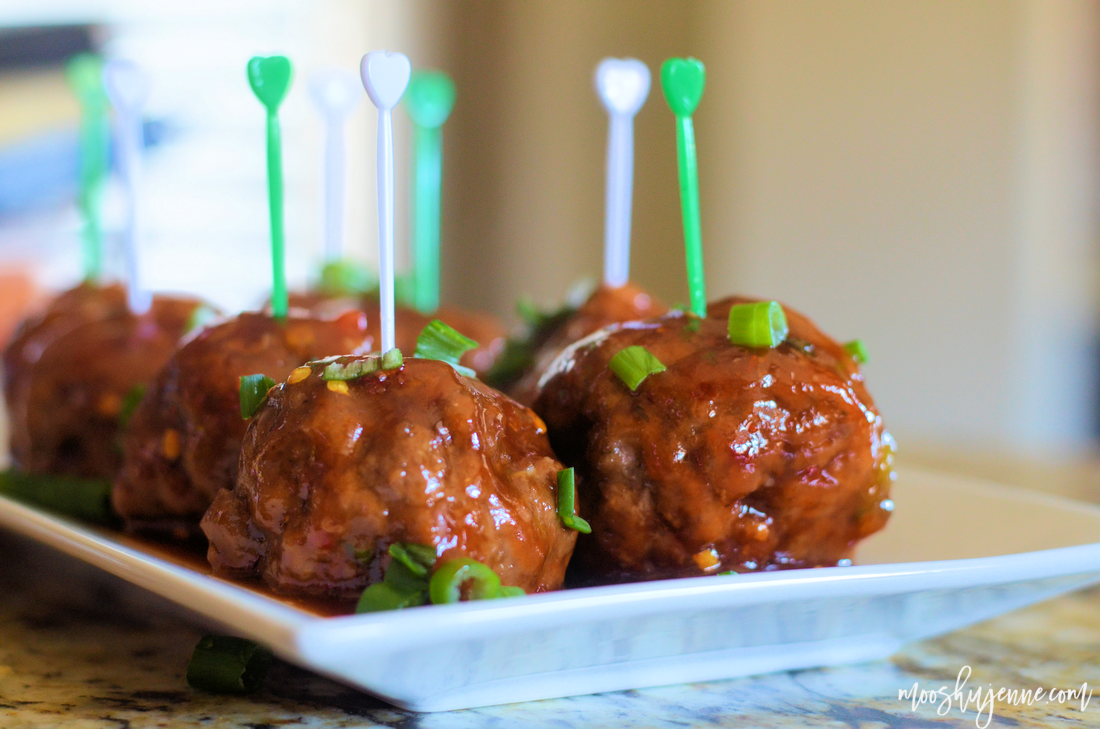 My son and I love football. Every year we gear up for the games and the playoffs. We usually have different teams during the playoffs but by the big game we end up usually on the same side. I think we are both looking to the same team this year though in both. Got to love your seaside teams.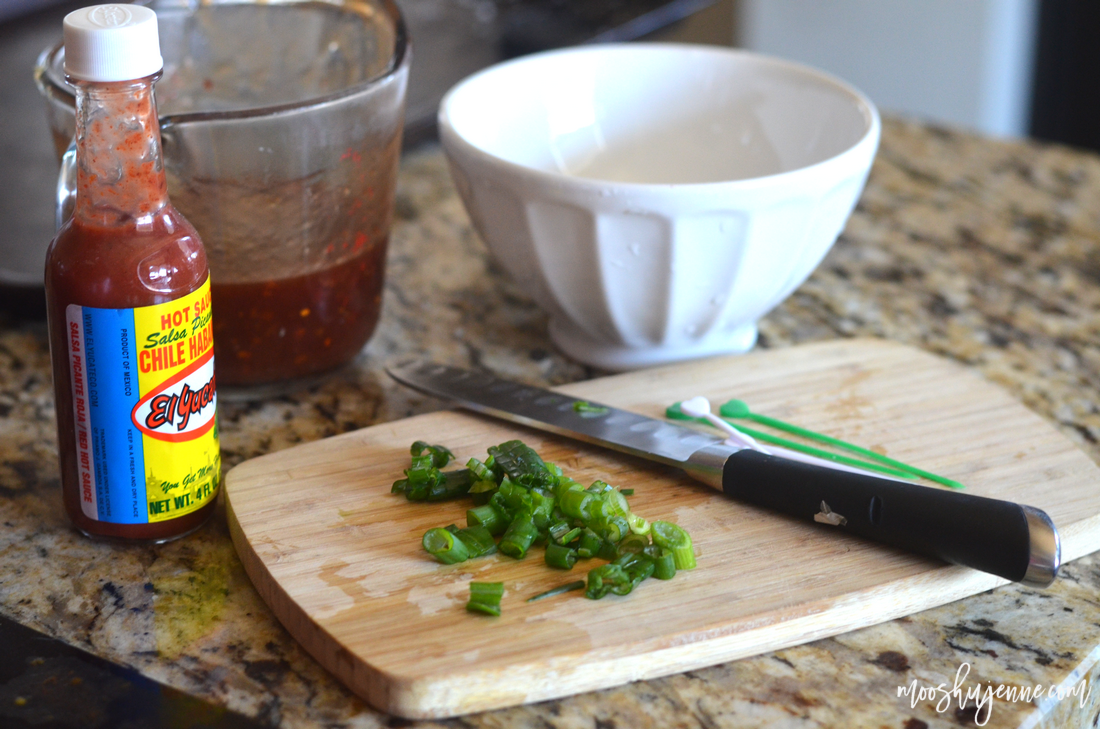 In this recipe you can control the heat. I used El Yucateco Red Habanero Hot Sauce that is made with fresh red habanero peppers, tomato, and select spices and seasonings. Put two tablespoons of this in my sauce however you can always add more for more heat.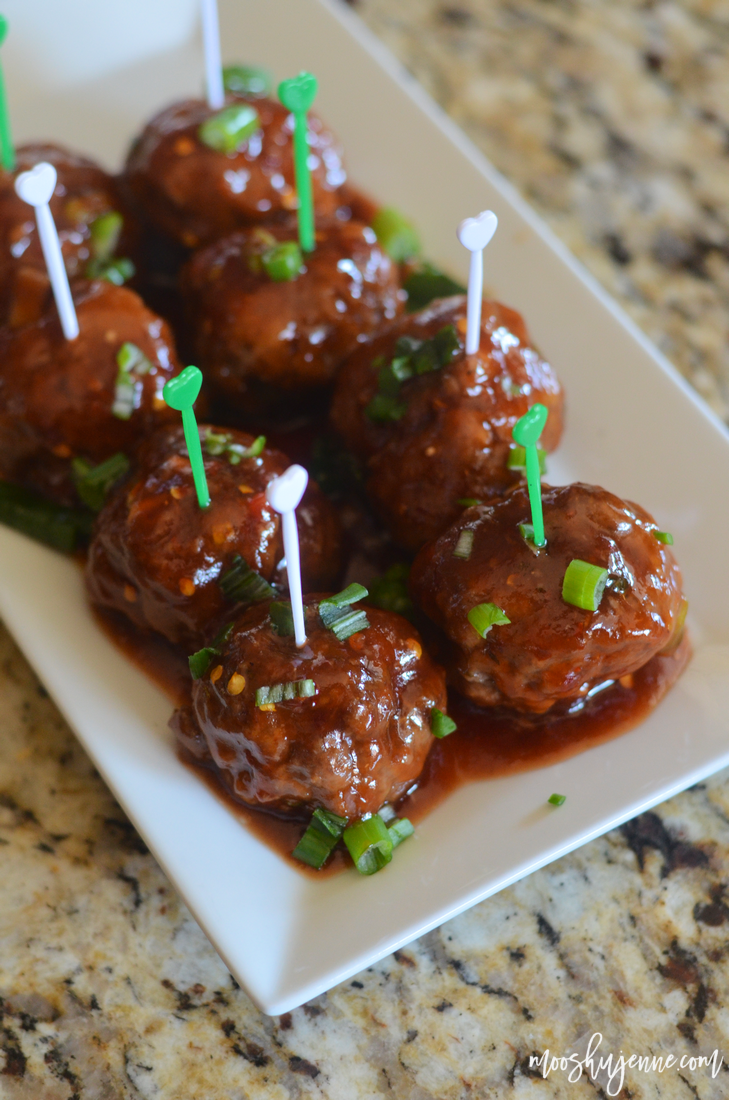 When playoffs roll around I start thinking of the big game. It's like a flood of recipes flowing to the brain. I guess I just enjoy feeding people. But you can always make it fun with toothpicks like I have added to the meatballs here. They have little hearts and I used the normal green and white. Though you can use any combination of colors to match your favorite team. I loved these heart picks because they kind of save I love the game.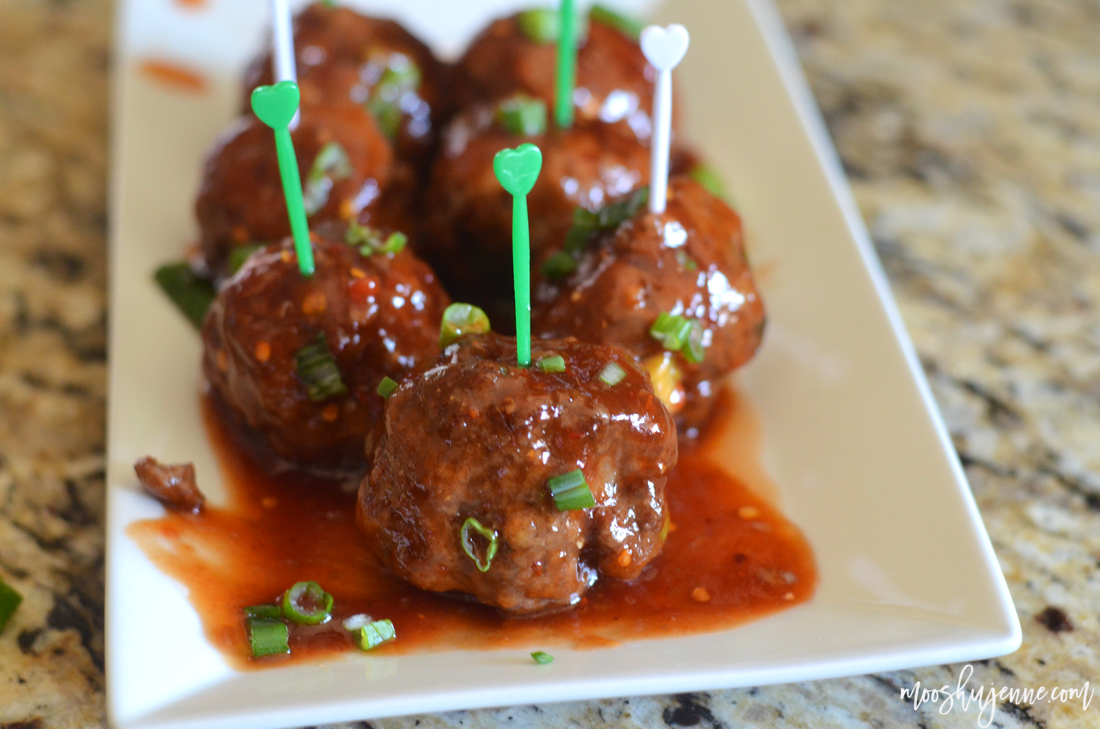 I would love to know how you spice it up for the playoffs? Do you have a tasty meatball recipe you can share with me below? I just love sweet and spicy food so I hope you enjoy these Firecracker Beef Meatballs at your next game day event.
FIRECRACKER BEEF MEATBALLS
Yield 8 Servings
Meatballs baked and then rolled in a firecracker sauce. Slow cooker version available in notes.
Ingredients
For Meatballs
1 lb ground beef 80/20
⅓ cup bread crumbs
3 cloves of garlic; grated
1½ teaspoons fresh ginger; grated
1 teaspoon salt
1 teaspoon pepper
2 spring onion stalks; scallions chopped
1 tablespoon olive oil
For Sauce
2 cloves of garlic; grated
1 teaspoon fresh ginger; grated
1 spring onion stalk; scallions chopped
2 teaspoons crushed red pepper
½ cup brown sugar
½ cup apple cider vinegar
¾ cup ketchup
2 tablespoons El Yucateco Red Habanero Hot Sauce
Instructions
Preheat oven to 375 degrees F.
In a large bowl, add in bread crumbs, meat, ginger, garlic, spring onions, salt, and pepper. Mix well.
Drizzle olive oil into the bottom of a baking dish. Roll meat in balls and place in baking dish. Bake for 25 minutes until meat is done.
While meat is cooking make the sauce. In a small bowl, mix together ginger, garlic, brown sugar, apple cider vinegar, ketchup, and hot sauce. Whisk well.
Pour into a small sauce pan on low heat. Cook for 5 to 7 minutes stirring frequently.
Chop spring onion and set aside the onion part. Keep the chive top.
Remove sauce from heat and pour into heat safe bowl. Add crushed red pepper to sauce.
Roll meat balls in the sauce and place on a plate. Sprinkle with chives and insert toothpicks. Serve!
Notes
For crockpot (slow cooker) just cooked the meatballs on low for 4 hours until meatballs are done then add sauce and cook for another 30 minutes.
Courses Appetizer
Cuisine American
Photographer, Writer, Traveler, Food Courtesan, Dog Devoted, Movie Enthusiast!