Charcuterie is so fun to make and do when it's just the husband and you for dinner. We always talk about sometimes we don't feel like cooking. This is such an easy way to do dinner for two. A glass of red wine, some aged meats, delectable cheeses, roasted peppers, and olives. Although my husband isn't fond of olives I just love them. We do a baguette bread with our boards. What happens if your having a party and want to serve this up on a larger scale. Do a Charcuterie Tower!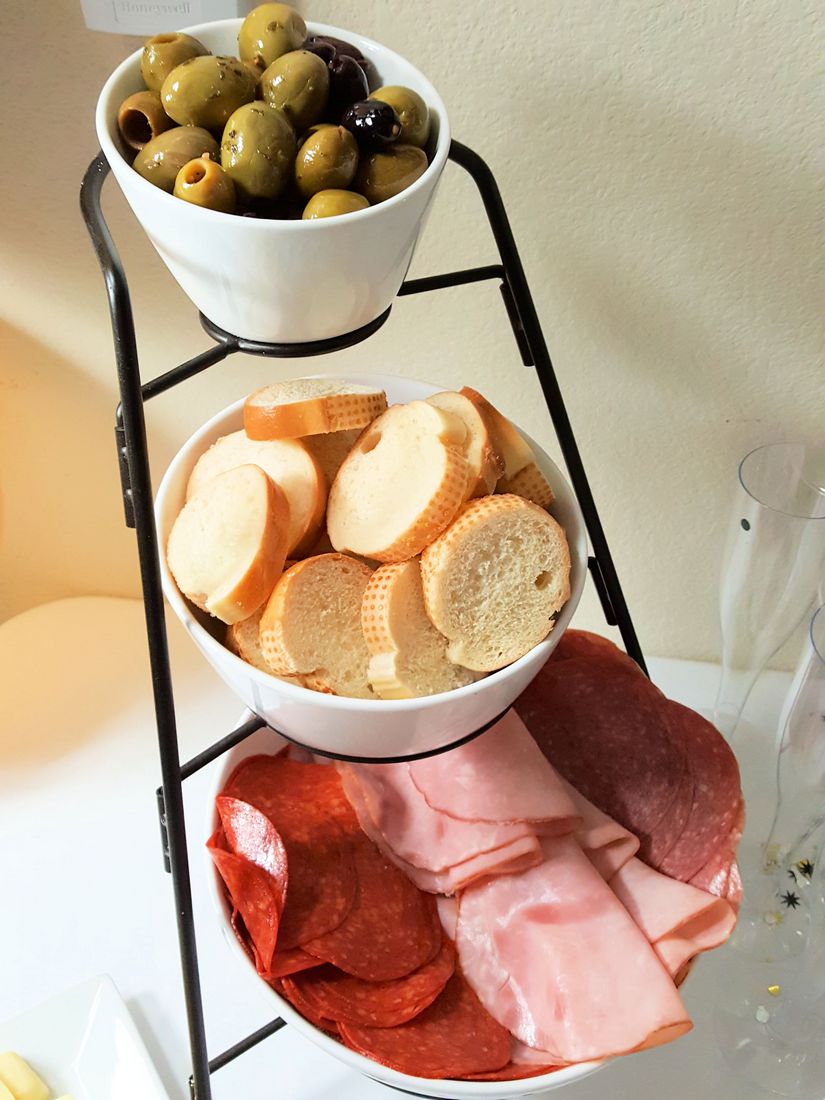 We recently had a New Year's Eve party with some friends over. The idea was to keep it easy and have everything be finger foods. We broke out a display tower that we were given at out wedding from some close friends. We just did meats we knew people would be familiar with. However, you can go to the extreme if you would like. We also used some farm fresh cheeses (a colby and a cheddar) we received from Swiss Villa LLC. We were so excited to see boxes of cheese they sent us to go along with our different Charcuterie boards and future Charcuterie towers for parties.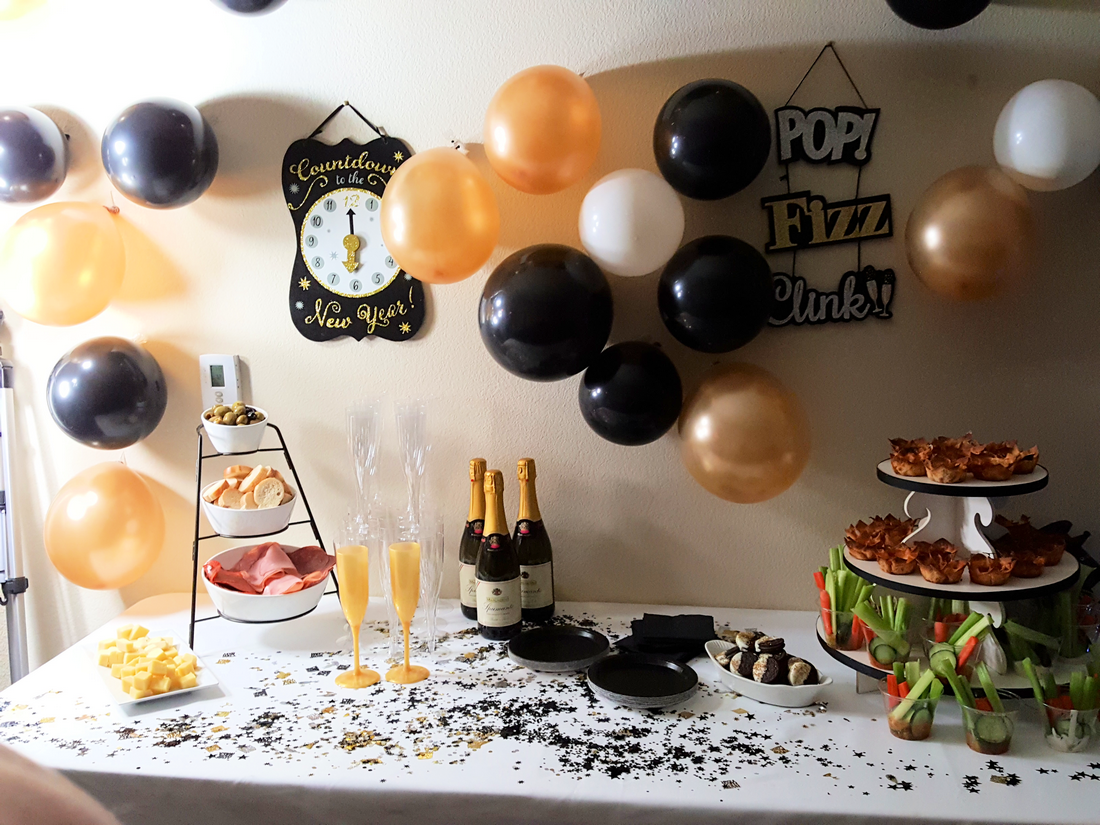 Picked up the olives and pre-cut bread at a local farmer's market store. Also we served up some pizza wontons, vegetable single serve cups, dipped oreos, and champagne at midnight. Spent under $100 for all the decorations, food, champagne, and even party wearing supplies. The pizza wontons were a huge hit also. We will be posting a recipe for those soon.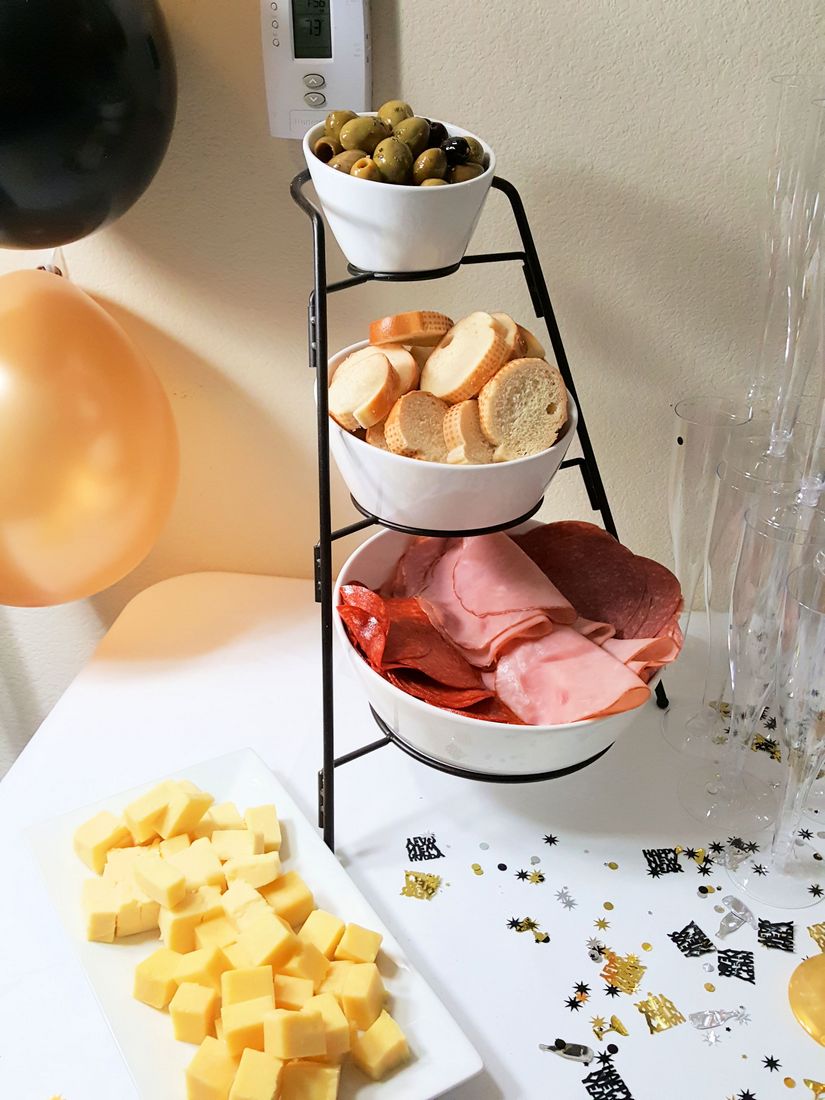 We will definitely be using this Charcuterie Tower again at other birthdays and celebrations. The coolest part is I snapped a few pictures for a friend I never even thought to share this as a blog post until others asked me to! Pretty awesome in my opinion. The meats we used were pepperoni, salami, and black forest ham. As you can see you can do this on any type of tower you have. If you don't have a deep one just use a bowl for the olives at the top. Have fun at your next party. Wow your guests with a Charcuterie Tower!
ITEMS TO MAKE A CHARCUTERIE TOWER
Disclaimer: This post may contain affiliate links by Amazon. If you purchase a product from one of our links, we could receive a commission from the seller. Rest assured, we only recommend products we believe in, and all opinions are 100% truthful.