In one week we went from 80 degrees here in Texas to a whopping 25 degrees and it snowed! My daughter and I picked up a box of Pumpkin Spice tea from Bigelow and a box of Peppermint. We decided to create our own cups to house our delicious Bigelow Tea to warm up with it. She was under three blankets she was so cold. I said we NEED tea! The weather changed so fast you had no time to get use to the temperature change.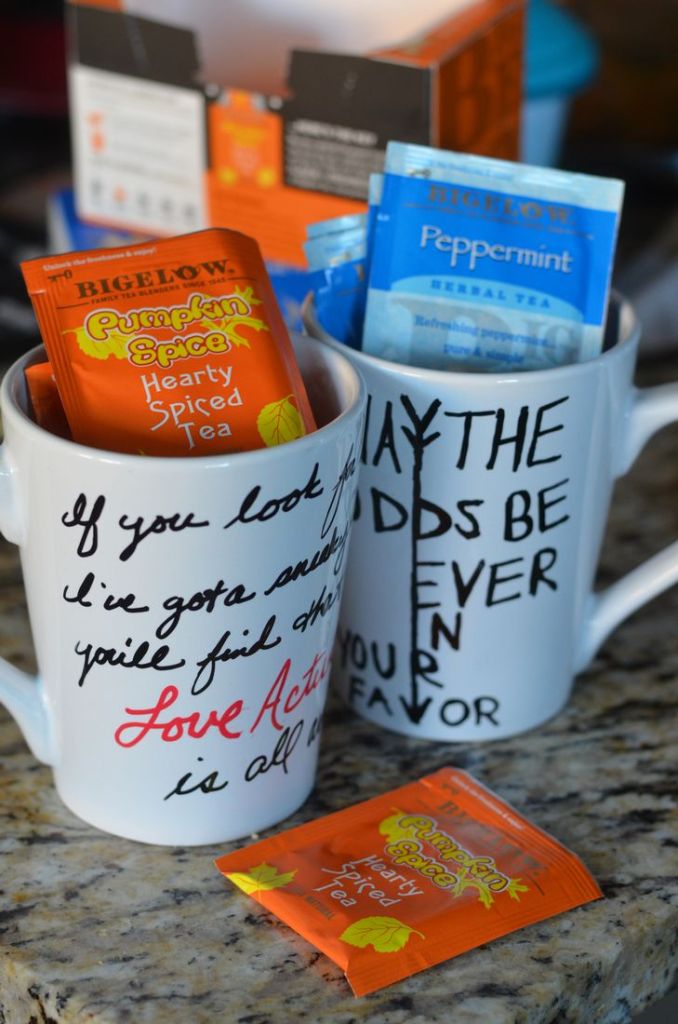 Her cup is from the Hunger Games movie with a main theme quote. My cup is from Love Actually which is a quote that is oh so true at this time of year. I think I am going to have to make one that says "I love my Bigelow like a Hobbit likes second breakfast." This is because it is oh so true. Try to keep me out of that box of Pumpkin Spice Bigelow Tea day or night when these winter temperatures roll in. It's my holiday go to, too!
My besties love tea and I am also making some adorable gift and stuffing it with loads of Bigelow Tea's. They have a few other holiday teas I love like Eggnoggin, Salted Caramel, and Apple Cider. My all time favorite is the Ginger Snappish. It's simply holidays in a mug! We picked ours up at Walmart in the tea section.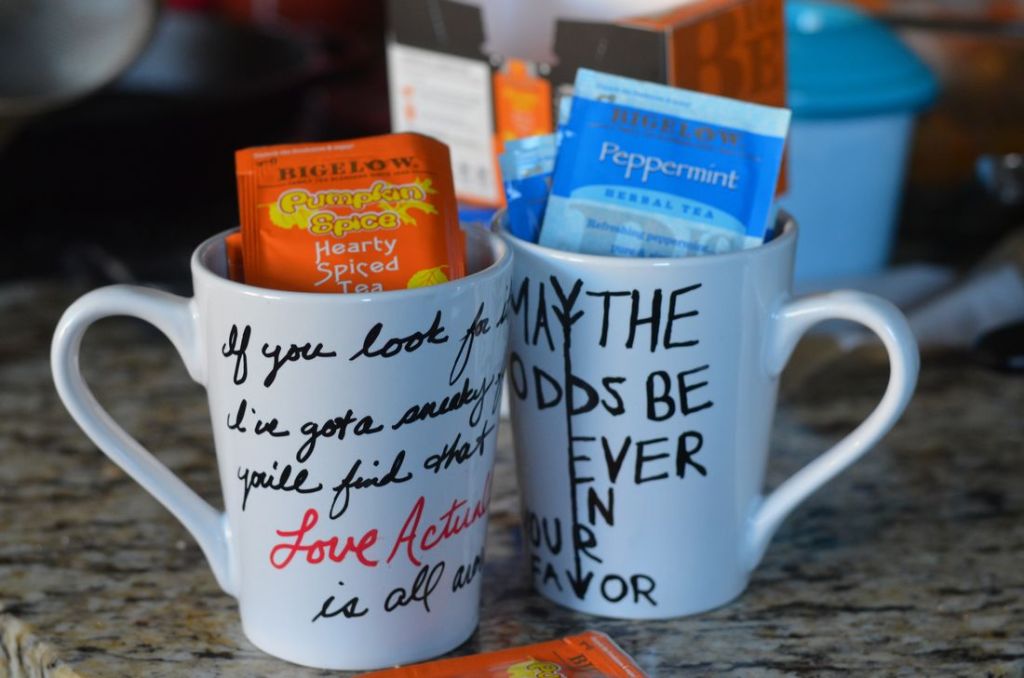 Bigelow Tea's Charleston Tea Plantation is America's largest working tea garden. Guests are invited to the Charleston Tea Plantation for weddings, tours and even a variety of music festivals. How awesome is that? It's a tea-riffic way to experience historic Southern culture and a living piece of American history! #AmericasTea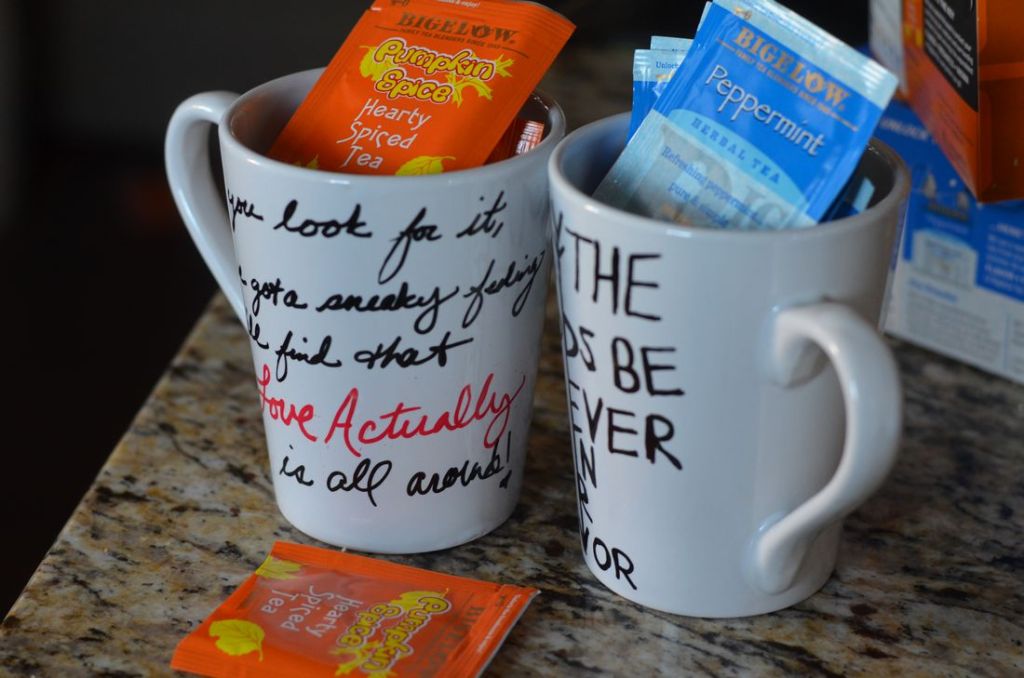 All you need is a sharpie paint pen and clean white ceramic mug. It's best without glaze. Put mug in oven cold and oven cold. Bake at 250 degrees F for 2 hours. Let mug and oven fully cool down before removing mug as you do not want the mug to break due to temperature change. The best mugs are unglazed mugs. You can use alcohol wipes to wipe mess ups before you bake it.
ITEMS TO MAKE THESE DIY MUGS
Disclaimer: This post may contain affiliate links by Amazon. If you purchase a product from one of our links, we could receive a commission from the seller. Rest assured, we only recommend products we believe in, and all opinions are 100% truthful.