We celebrate Christmas on Christmas Eve which means I spent most of the day preparing for family and baking a cheesecake to take to V's parents house. After hours of baking and cleaning I finally got the chance to shower and get dressed for the festivities. Some family cancelled so we just headed over to V's parents. When you enter the house the table is set like your eating at a palace. Very elegant and the music fits the entire setting.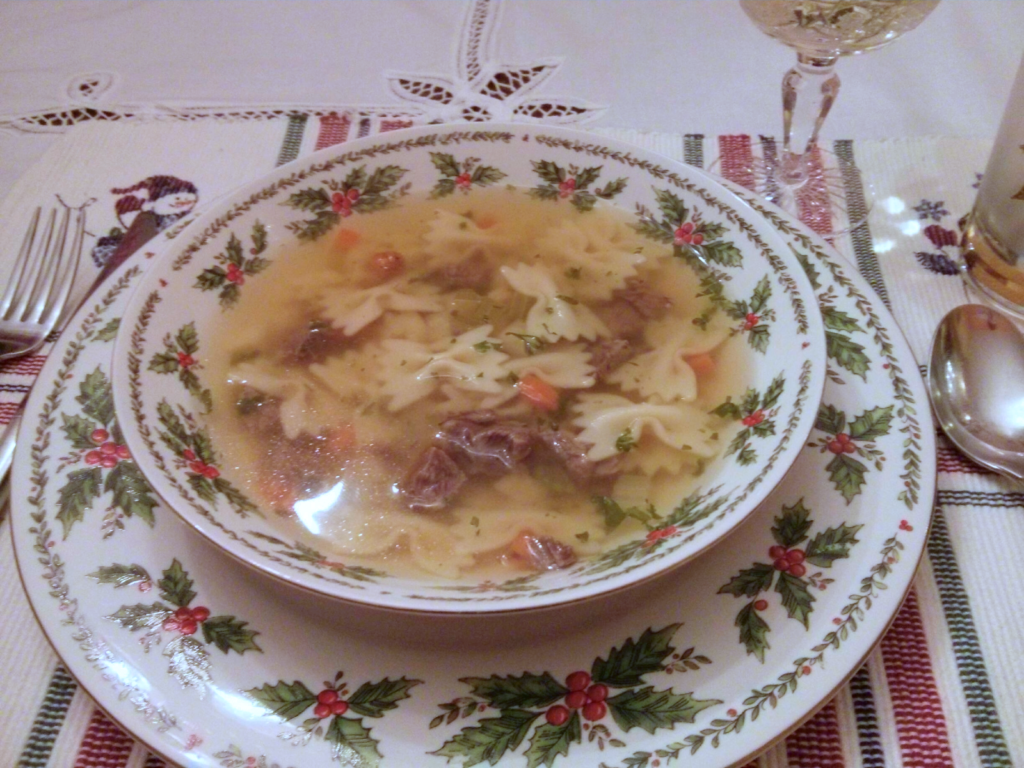 Traditional Czech Christmas is fried fish with the most delectable potato salad paired with homemade tartar sauce. To start off dinner it is a Cinzano wine toast and a Christmas beef soup which is very light as seen above. Then drinks are served with dinner which included fried fish, pork schnitzel, mashed potatoes, potato salad, fried shrimp and homemade tartar sauce. All served up on Christmas dishes! We eat and enjoy talking about history, family, and just joke around with each other. Then it is time for the gifts!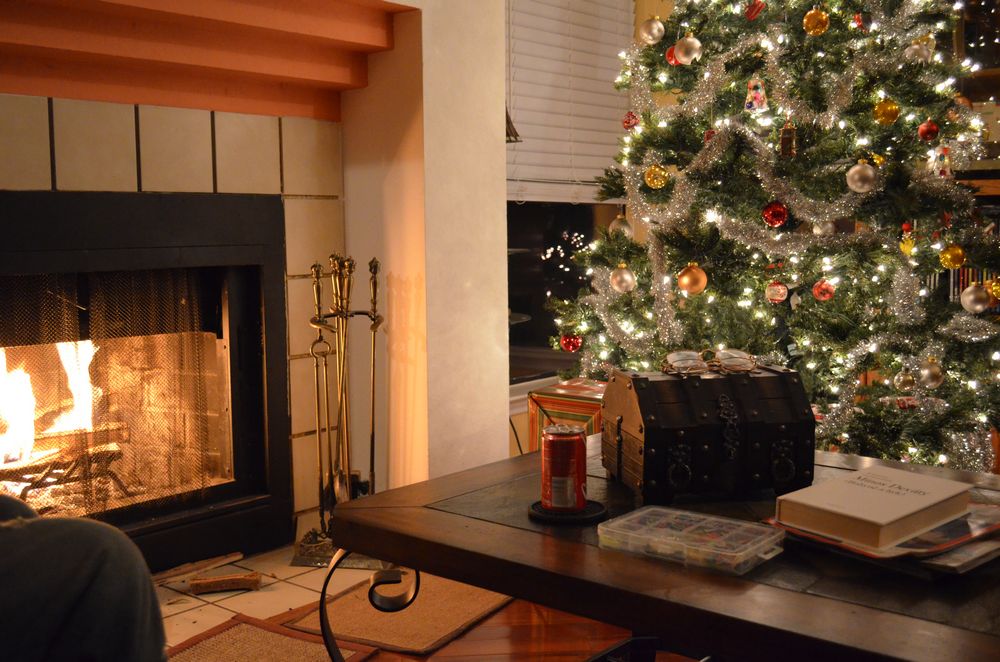 Everyone takes turns opening their presents to allow time to capture expressions and to enjoy each gift that is given. Menya played Santa passing around gifts. The boys opened their XBOX One, controllers, and plenty of games to go with it. Menya opened her make up kit, Christmas earrings, and nail polish kit. The XBOX one was for all three and the Avatar movie for the family. His mother opened her Vera Bradley tote bag and book cover. His father received his leather jacket and wallet. All three kids also received a wallet. Vojta got a back massage machine, two gift cards and a helicopter he refuses to stop playing with. I received a lovely PINK outfit and two gift cards. Over all it was a lovely Christmas!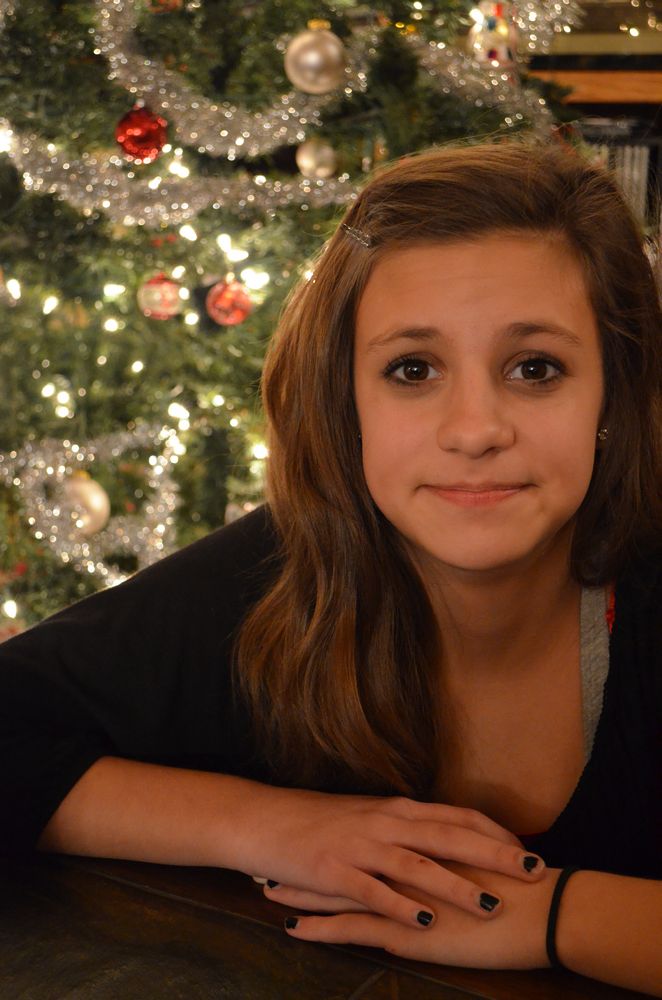 Just when we thought all gifts were handed out my sweet V tells Menya that there is one more missing. She looks and doesn't find it. He directs her to a little red box behind the tree. She hands it to him and he hands it to me. Snuggled inside is a necklace and earrings with a missing ring. I said thank you and curiously asked where the ring is. No answer. We watched the video from our Christmas and listen to some music over a few drinks.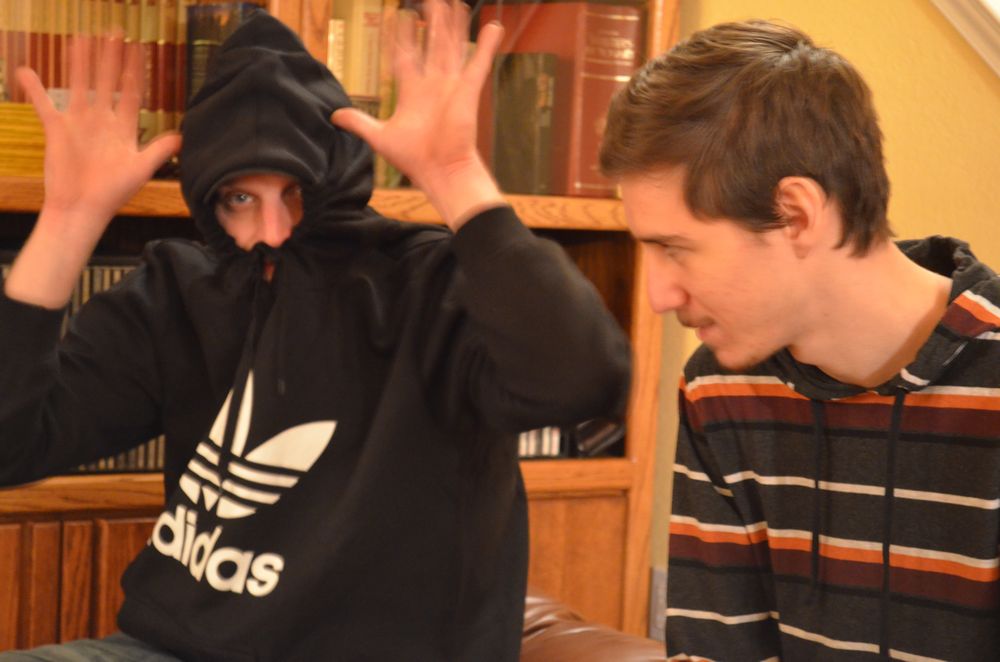 Right after midnight Vojta asks me to please stand up. He is super nervous. His mother asks what is wrong and he said it's a life changing experience. She tells him to write it down but in the process figures out what he is about to do. After ten years together he is finally going to ask me to marry him.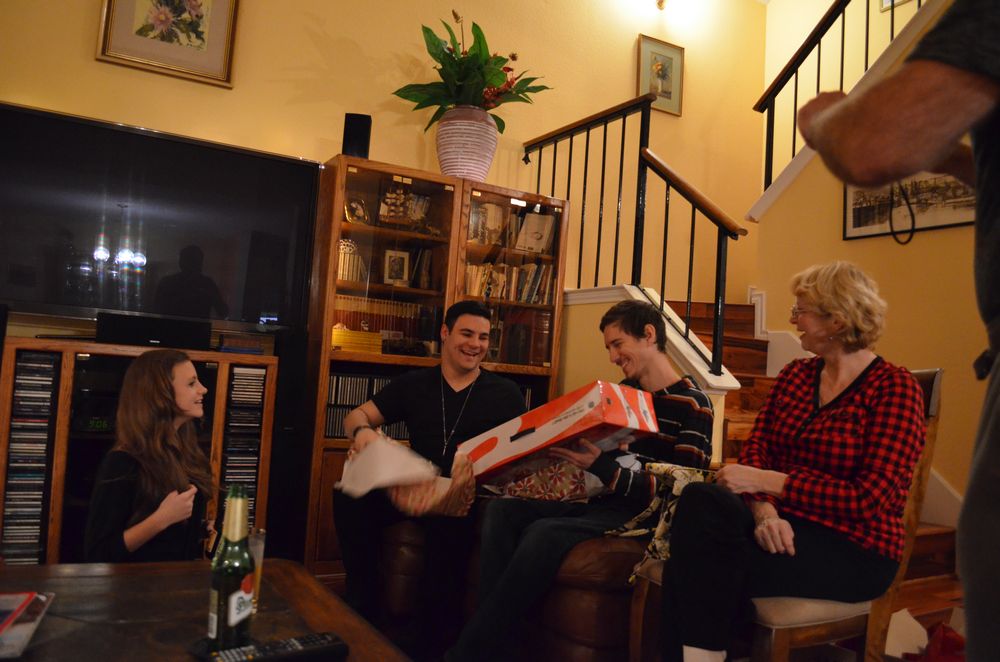 She tells him not to get down on one knee. He decided to use a chair and put his knee on it and asked me to marry him in these words "Will you marry me, Darling?". He calls me Darling all the time. I don't think in ten years I have ever heard him call me Jenne, Jennifer, or like there of.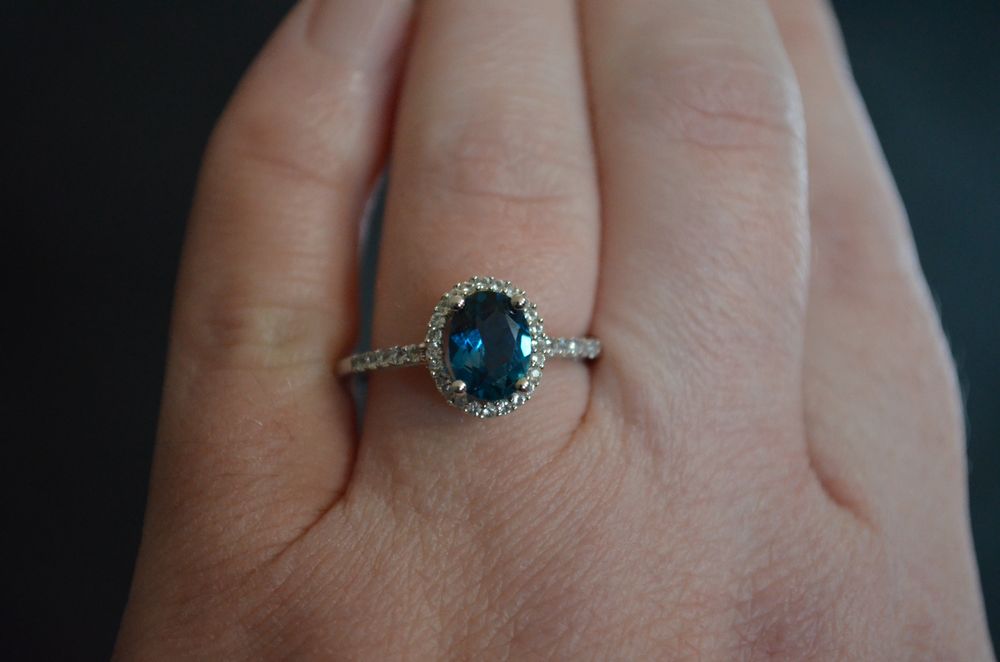 Of course I immediately say yes with a huge kiss and a hug. I am very excited to share many years to come with my family, his family, and most of all my best friend Vojta! Hope you enjoyed my story of our Christmas Engagement.