Below, I would like to share with you a 5 ways to save on holiday shopping. With Black Friday and Cyber Monday around the corner we know that crazy holiday season is almost here. While I refuse to shop on Black Friday I do use Cyber Monday. It allows me to never even leave the house. No fighting with traffic and people.
Shop Online:
The first way I like to save is by shopping online. You can usually find deals online that are not in the store. I like to bulk shop online also to save on shipping. For instance, I bought a lot clothing at Hot Topic and Kohl's. I used ChameleonJohn.com for coupon codes to save on my purchase.
Cyber Monday: 
I love Cyber Monday. Just wait for it online and shop many stores. Amazon is of course one of my favorites. Movies I like to buy for movie gift baskets. Holiday date night baskets are wonderful for just after Christmas when it's cold and you just want down time after the big holiday. New Year's Eve baskets are another idea. Just fill them with movies, snacks, and fun party poppers.
Check Ads:
If you do prefer to shop in the store I would check your local ads. Most of the time they come to your mail box on Tuesday's and reflect Wednesday through Sunday. These are a wonderful way to save on gifts and for eating out during the holiday season. Let's face it if your out shopping your not going to be cooking dinner. Unless you the crock pot or pressure cooker person.
Clearance:
In store shopping look for clearance even if it is out of season it will be good when the season comes back around. I usually look in the back of the store first unless I am going for a specific item. Shirts are a great item to stock up on and things that can help in layering clothing like tank tops. Cups are often found in these sections and make good for small or large gift baskets.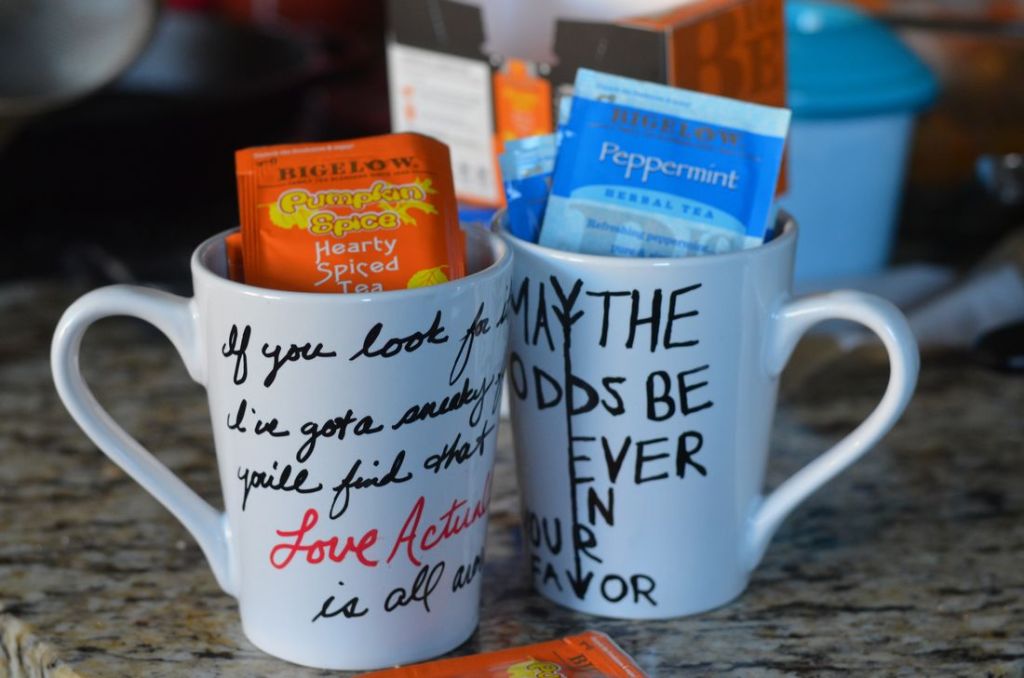 DIY Gifts:
Baked goods and simple DIY gifts can make inexpensive presents if you have plenty to buy for. I like to create DIY cups with Sharpie paint pens (craft store) with cute holiday sayings on them for friends, teachers, and more. They don't take much time to create and can be paired with Hot Chocolate mix and/or sweets.