Before school starts and the summer is almost over I wanted to share with you a few poolside #SplashParty recipes. Something you can eat by the pool, lake or beach.
For my Splash party I had some quality time with V's parents before they leave to Italy and Switzerland for a month. I would love to trade places with them. One day I will have the chance to go. In the meantime, I really hope they have a wonderful trip. What a beautiful place to visit Italy is.
We grilled up some beef fajitas that we picked up at a local Mexican market. They are pre-seasoned and simple to throw on the grill. We bought some fresh tortillas and paired it with grilled vegetables, cojita cheese, and sour cream. They take less then 10 minutes on the grill. It's the perfect poolside meal.
If you have leftovers all you have to do is make a quesadilla out of the meat and tortillas. Don't forget to pair it with a good beer or margarita (if your of age). This will help the meal be even more delightful.
Fresh salsa like this Pick Your Own Heat Salsa is a good topping along with guacamole, fresh lime, cilantro.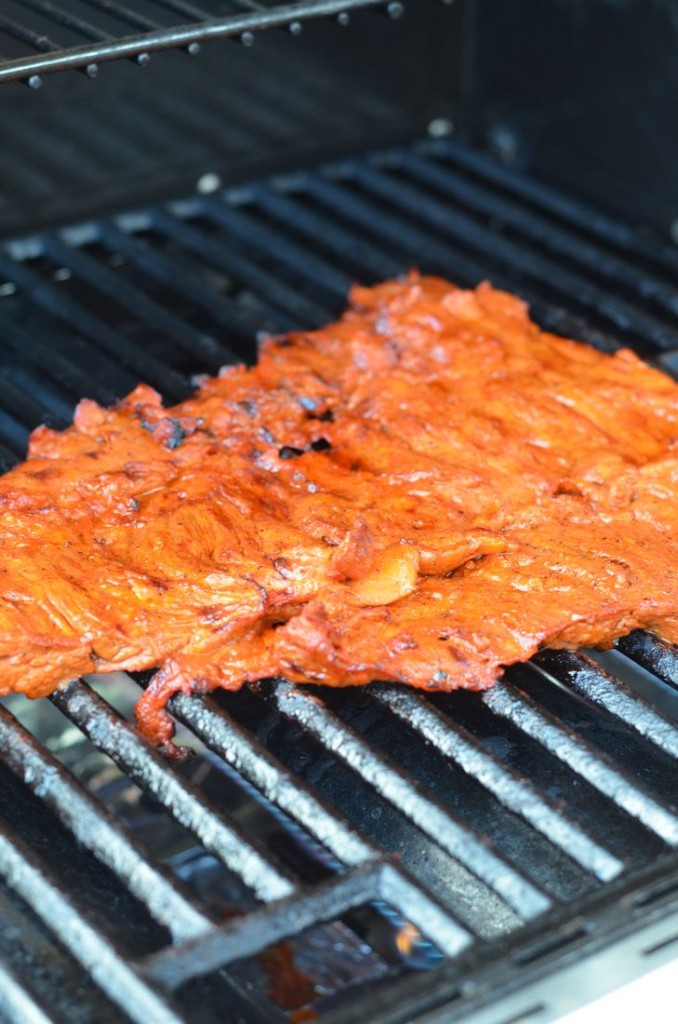 Beef Fajitas
2014-08-11 10:39:27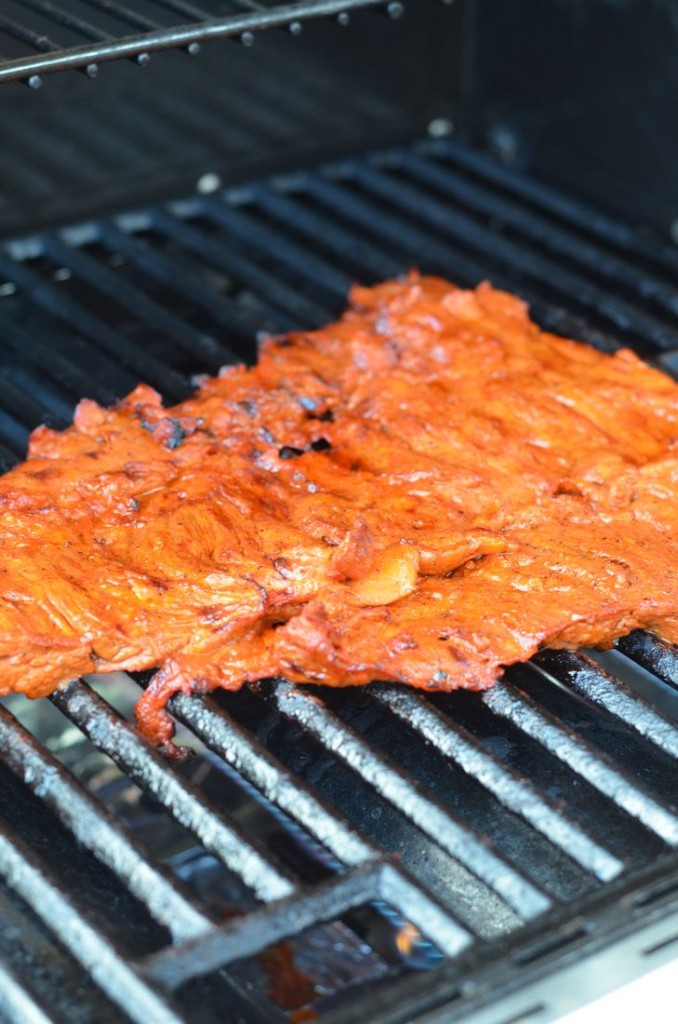 Serves 5
Spicy pre-seasoned fajitas that are great by poolside.
Ingredients
4lbs Beef Fajita meat
1 red onion; sliced into rounds
2 bell peppers; sliced into strips
2 dozen fresh tortillas
1 block of cojita cheese
Instructions
Preheat the grill to 350 degrees F.
Slice red onion into rounds. Separate onion into half. Put half of the onion in one bowl. Slice bell peppers into strips and place in the bowl with half of the onion.
In a grilling skillet, vegetable bowl or on foil, grill vegetables until tender. Set aside covered. Place meat onto hot grill and cook for 3 1/2 to 4 minutes and flip. Cook for 3 1/2 to 4 minutes. Test a piece to make sure it is cooked but do not over cook as it will become tough.
Pull off grill and slice on a cutting board. Serve with cojita cheese, sour cream, fresh onion and cooked vegetables.
Notes
You may also serve with salsa, guacamole, fresh lime and cilantro.
Mooshu Jenne http://mooshujenne.com/
For more delicious poolside recipes join our Splash Party Recipe & Craft Round Up #Foodelicious
Honey Limeade – Joy Makin' Mamas
Strawsmopolitan – My Life and Family From Scratch
Grilled Fruit Sangria – Feed Me Seymour
Philly Cheesesteak Subs – SMSL with Heidi
Watermelon Raspberry Granita – Dish Up Love
Easy Pasta Salad – Penney Lane Kitchen
Italian Potato Salad – The Farm Girl Gabs
Jell-o Beach Cups – Momma Lew
Watermelon Sorbet – Thrifty Jinxy
Buffalo Chicken Pasta Salad – Snappy Gourmet
Beach Ball Printable Tags – The Suburban Mom