Creating the Ultimate Kitchen Space
Designing a kitchen for a new house or renovating an existing kitchen is an exciting experience. Your dream kitchen requires careful planning with attention to the wants, needs and use patterns of the family, regard for energy efficiency and painstaking thought concerning the smallest details. Thorough research into new ideas and products and appliances is essential.
Influenced by international trends in design, appliances evolve and change continually. For example, the popular American fridge freezer with twin doors was once too big for the average UK kitchen, but the design and size of this space has changed and a large frost-free fridge freezer is now easy to accommodate. Its size encourages weekly trips to a large supermarket instead of daily shopping.
A self-cleaning oven and an induction ceramic hob featuring different sized cooking zones are time-saving necessities. The large family or the gourmet, fond of entertaining friends at home, will appreciate an easy-cleaning range with a double oven, seven gas rings and a large burner for a wok. A stainless steel finish for the oven and the American fridge freezer is popular, but the metal's pristine appearance is difficult to maintain with small children in the kitchen.
Counters and cupboards
A wide range of materials exists for countertops: granite and quartz are luxury high-end materials. The advantage of quartz is that it doesn't need sealing. Granite, however, requires sealing on a regular basis to resist stains. Both surfaces are easy to keep clean and provide a look of elegance to the kitchen.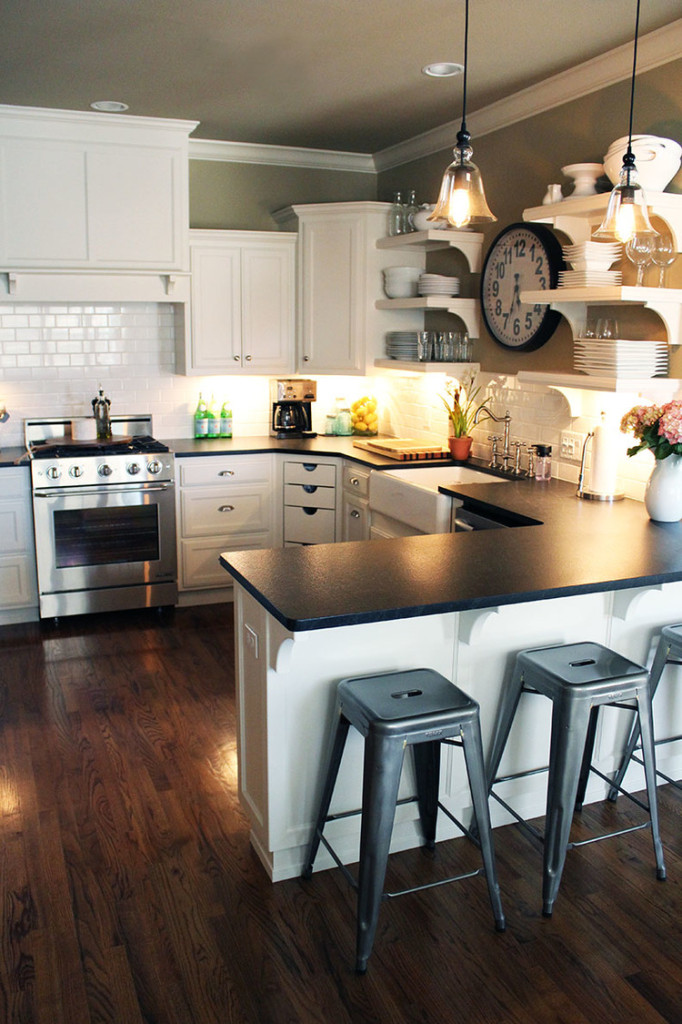 A backsplash of complementary glass tile adds the finishing touch in food preparation areas. Cupboards that reach the ceiling will provide more storage and get rid of an area that traps dust. Light coloured top cabinets provide a stunning contrast to bottom cupboards in a darker shade. Frosted glass doors and open shelving to display interesting pottery are attractive finishes. It allows the eye to be creative. With frosted glass doors you may use pretty dishes to display also.
Underfloor heating
Programmed to warm up the kitchen on a cold winter morning, underfloor heating gets everyone's day off to a good start. As a replacement for traditional radiators, underfloor heating frees up additional wall and floor space. Although it can be used with a variety of floor coverings, this type of heating works best with stone or tile floors.
Your dream kitchen can become a reality with assistance from appropriate professionals.