This post is sponsored by Sverve and Farm Rich but all content and opinions, including the Creepy Crawler Spider Jars, are mine. #SmokehouseBBQ
Decorating for Halloween is my most favorite past time. I love to come up with ideas year round that I can make myself. A few years back I made gravestones with the kids. We ended up redoing them to have all scary characters on them and few other people like Edgar Allan Poe, William Shakespeare, and Nikola Tesla. We had to show some versatility on what we enjoy. It was so much fun to create them.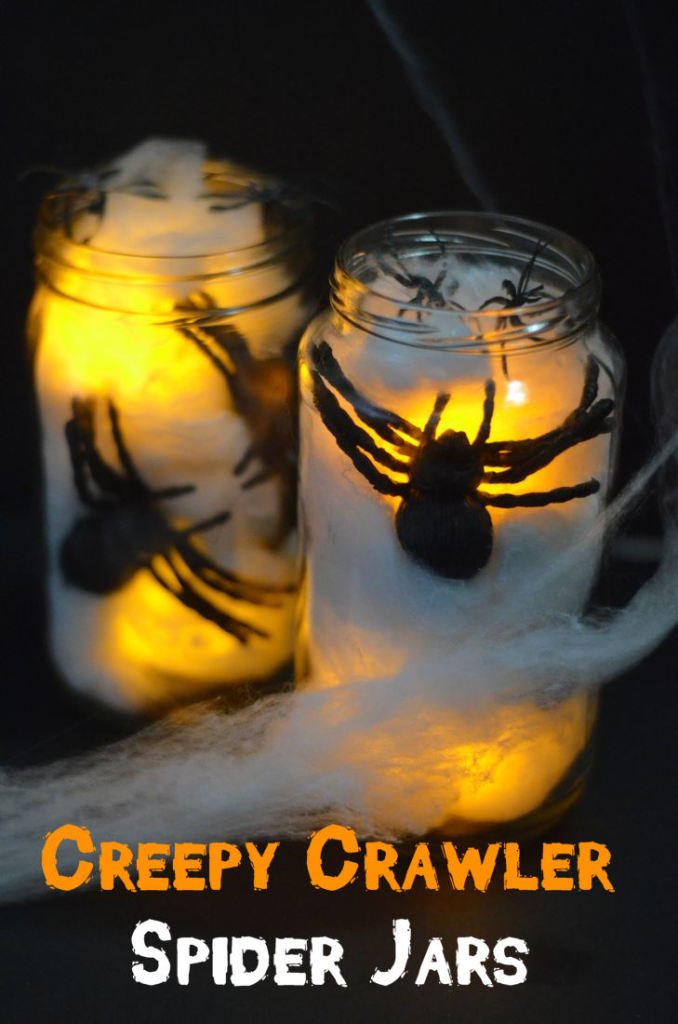 This year I decided I needed to come up with some lighting ideas for the windows, pathways, or balconies. I've worked with everything else but lights in the past. This was so much fun as it is pretty easy to create anything with battery operated tea lights. For these jars it is just a few items.
Plastic Spiders
Battery Operated Tea Lights (2 to a jar)
1 Package of spider web
2 or 3 Different sized mason jars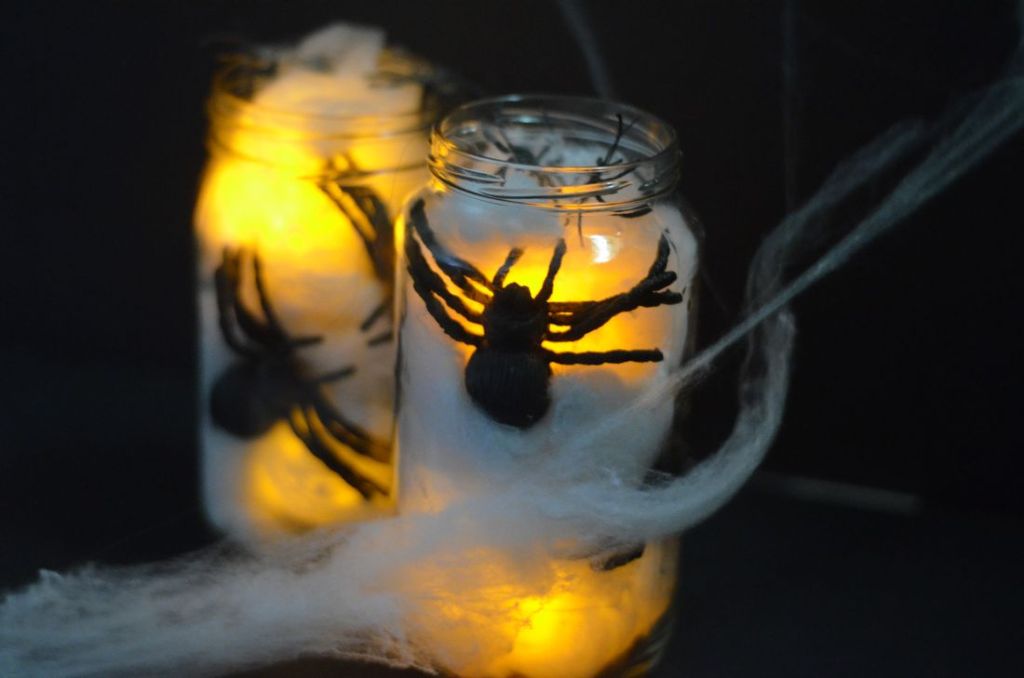 Simply cut some spider web off the end. Wrap webbing around the tea light. Slide into the jar and place spider in place. Repeat the process. Twice to each jar. These are great to light the way in a dark house for your Halloween party. Use them as centerpieces or decorate the backyard for more creepy fun.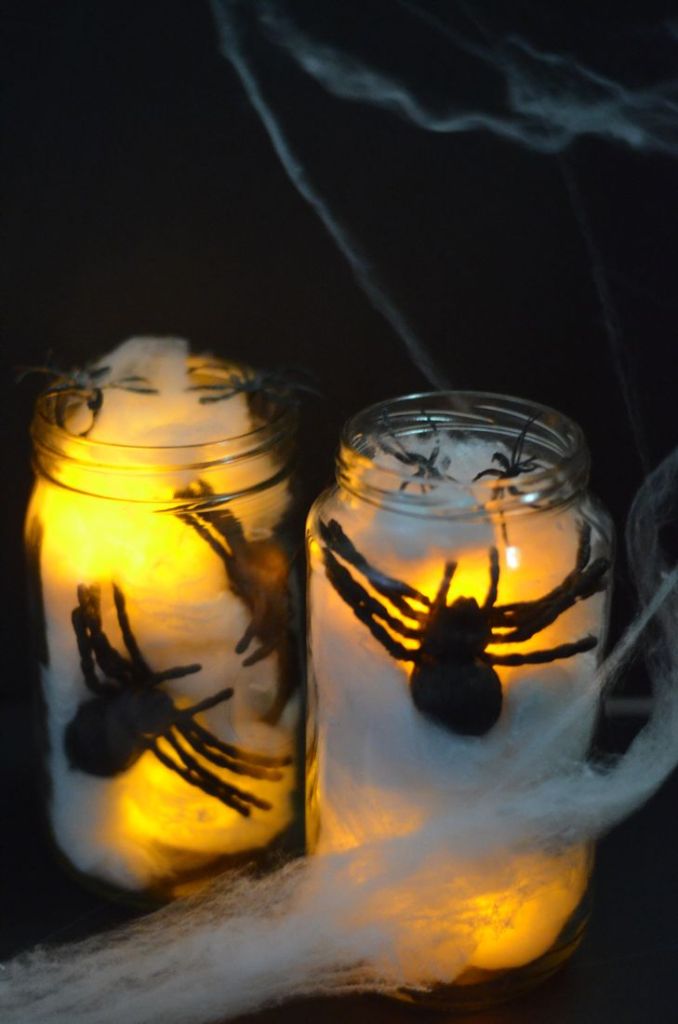 Next week, I will be sharing with you a fun recipe from Farm Rich Smokehouse BBQ. The Farm Rich Smokehouse is a new line in the multi-serve meal category at Walmart. Their line features all natural meat:
Pulled Beef Brisket in Sweet & Smoky BBQ Sauce
Pulled Pork BBQ
Double Rubbed Dry Smoked Pork
Double Rubbed Dry Smoked Chicken
If you too are looking for a hassle free Halloween dinner or party appetizer then grab a coupon, head out to your local Walmart, and check out the Farm Rich Smokehouse line! We will be heading to the store this weekend to check out the demo! I cannot wait to taste test all the flavors. I am pretty sure I know just which one I am going to use for my recipe next week. It should be fitting for any Halloween finger food dish. Though it will be messy!
Eight more days until Halloween. Don't forget to come back for more Halloween goodies all they way until Halloween NIGHT!