This shop has been compensated by Collective Bias, Inc. and its advertiser Reese's. All opinions are mine alone. #CollectiveBias
There is a new spread out called Reese's Spreads! It's my new go to for snacking in my house. My daughter is the biggest snacker in our house. Due to color guard practice she burns out all her energy telling me she is always hungry! She said food is her boyfriend, her bae. Yes, she obviously gets it from me

We made these Toasted Reese's Fruit Skewers.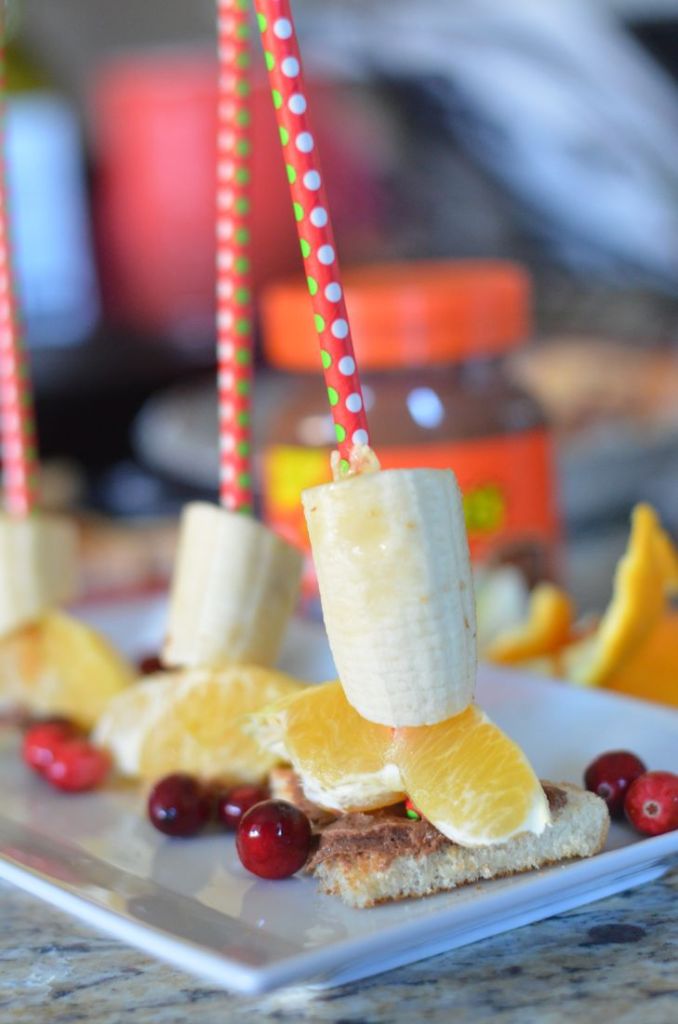 While we were shopping at Walmart she was like LOOK mom they have Reese's Spreads. Of course, we chowed down on the apples they paired it with for the demo. I knew right away what I would make with the Reese's Spreads. They are brand new but the ideas just started to flow the minute I saw them. I went with a snack here though as I wanted something simple and fun that you make as a snack or appetizer year round or for the holidays.
Reese's Spreads is a perfect combination of chocolate and peanut butter flavors in spreadable form. From toast to waffles, apples and bananas to pretzels and vanilla wafers, the new spread brings endless opportunities to enjoy the distinct taste that only Reese's provides. Enjoy an authentic Reese's experience in a new and enticing way. Based on the iconic Reese's Peanut Butter Cup, new Reese's Spreads will make snacking even more delicious by adding the unique, one-of-a-kind combination of chocolate and peanut butter flavors to any food, anytime, anywhere.
Can you imagine the possibilities with this peanut butter and chocolate spread? I know I can. Simple snacks like celery or these Toasted Reese's Fruit Skewers. What would you make with it? I would love to know

Just tell me in the comments. I enjoy new recipes! #AnySnackPerfect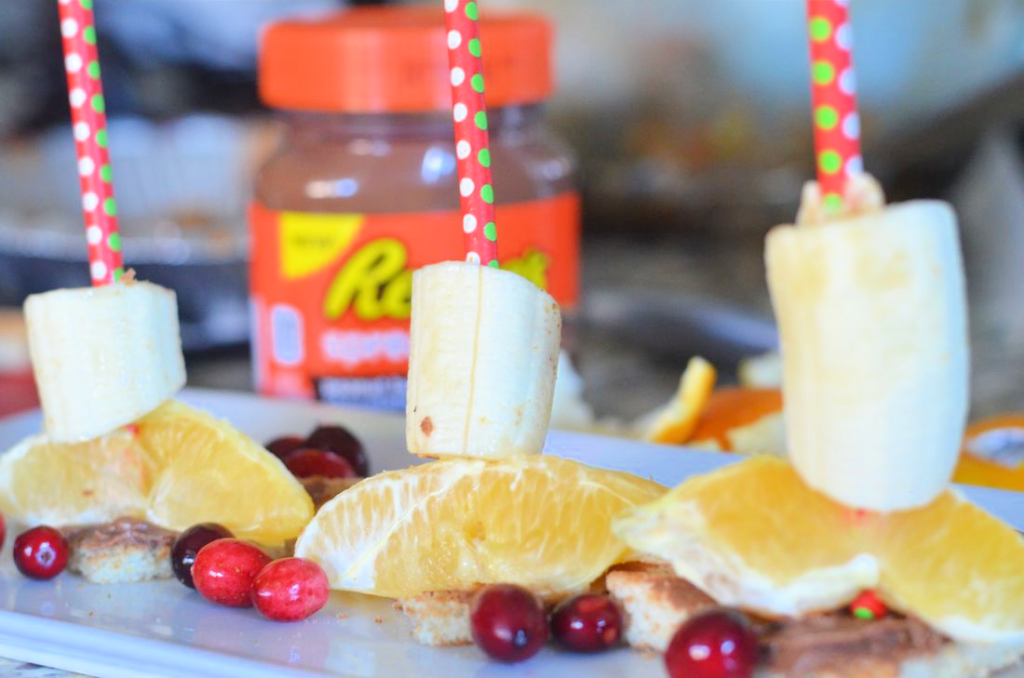 Toasted Reese's Fruit Skewers
2014-11-20 17:20:27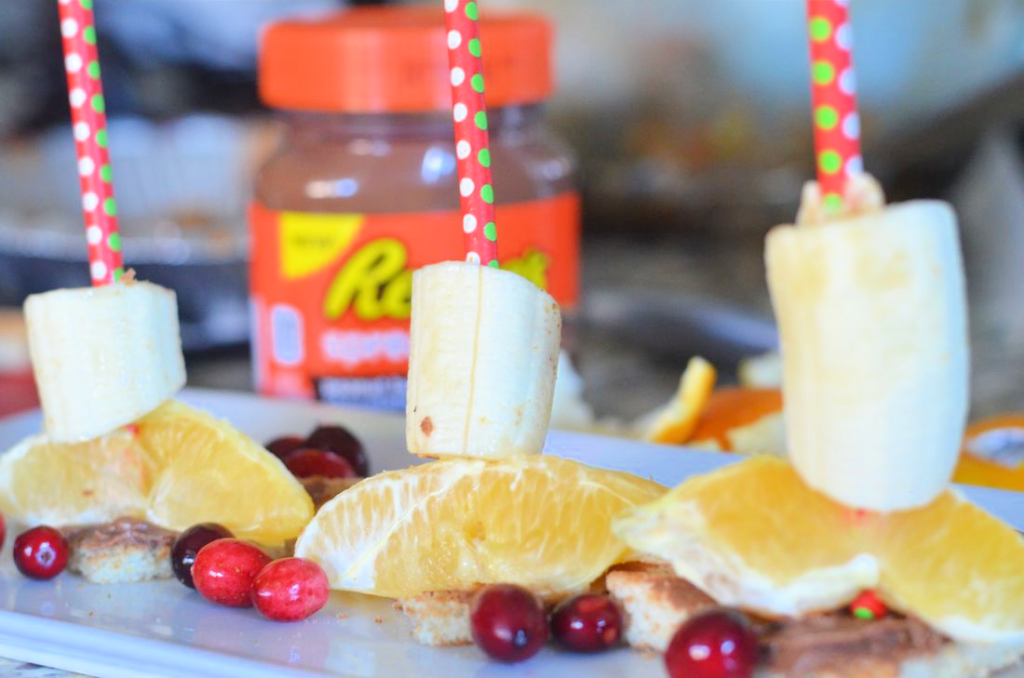 Fruit skewers with banana's, oranges, and cranberries with Reese's Spreads and toast.
Ingredients
2 bananas; sliced in thirds
1 orange; peeled
6 cranberries
2 pieces of white bread toast
2 tablespoons Reese's Spreads
Skewers
Instructions
Toast two sliced of bread and cut diagonally and cut again the same to make four small pieces. Spread on the Reese's Spreads.
Peel the orange and separate the slices. Peel banana and cut into thirds. Wash the cranberries.
Slide bananas, oranges, and then slices of toast on the ends. Serve with cranberries decorated around the plate.
Mooshu Jenne http://mooshujenne.com/
How about a giveaway! You can enter on the Rafflecopter below.