This post is sponsored by Sverve and Farm Rich but all content and opinions, including the Supernatural Sliders are mine. #SmokehouseBBQ
For this year's Halloween Bash Spooktacular I am making these Supernatural Sliders. They simple because FarmRich has Beef Brisket available int he freezer section that you can heat up in the oven or microwave not long before trick or treating or right before the party starts. We named them after Dean from Supernatural TV series since he eat crazy food like this. Our Halloween Bash is based on Supernatural this year.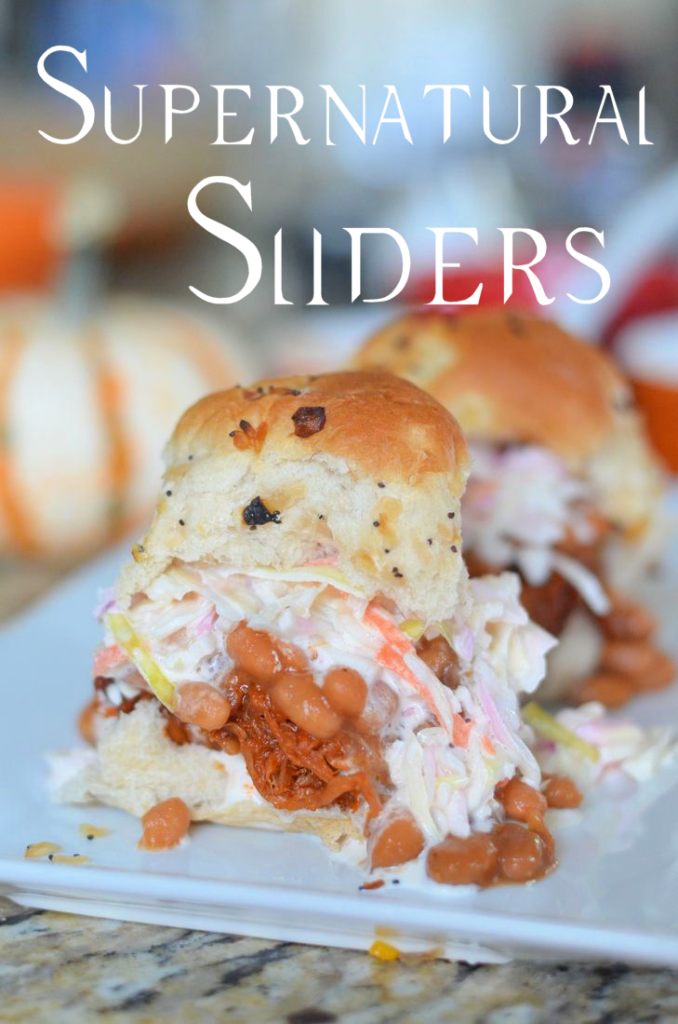 Everyone is coming in costume based on characters from the show. I knew I had to make food that Sam and Dean would eat. These Supernatural Sliders just happened to fit perfectly. We plan to have these with cherry pie and drinks. Of course, a bit of pumpkin treats and candy galore! What's Halloween without good food and candy?
Geez, I have to tell you how awesome these were with the onion rolls. The family is begging for more and now cannot wait until Halloween. This so gets me out of cooking that full scale dinner.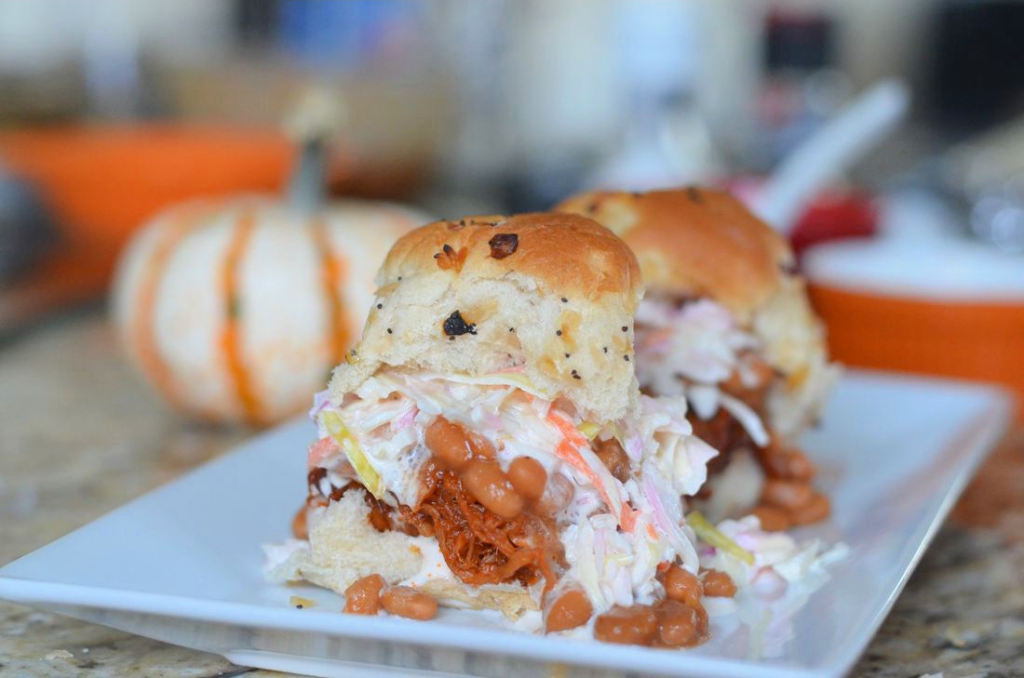 The Farm Rich Smokehouse is a new line in the multi-serve meal category at Walmart. Their line features all natural meat:
Pulled Beef Brisket in Sweet & Smoky BBQ Sauce
Pulled Pork BBQ
Double Rubbed Dry Smoked Pork
Double Rubbed Dry Smoked Chicken
If you too are looking for a hassle free Halloween dinner or party appetizer then grab a coupon, head out to your local Walmart, and check out the Farm Rich Smokehouse line! The dry rub products are a high protein and have no preservatives. A frozen item you can feel good about keeping on hand to put in any meal to feed your family. These un-sauced items are perfect to have on hand to throw into a favorite recipe (pizza, casserole, tacos, etc). They are fully cooked and already shredded, making Halloween family dinners that much easier!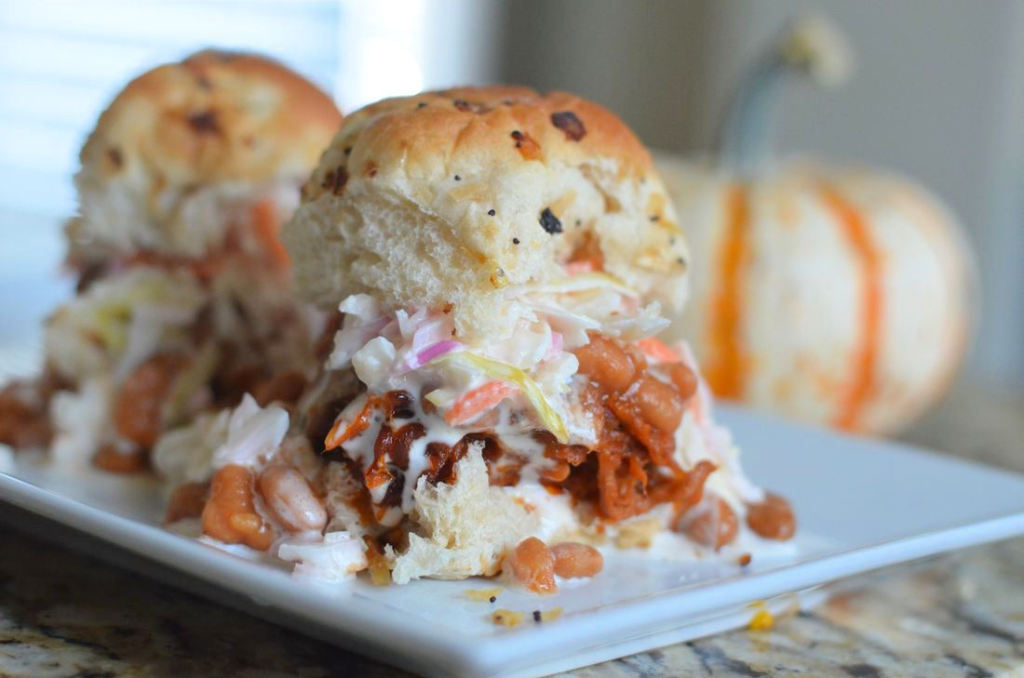 Supernatural Sliders
2014-10-29 10:34:58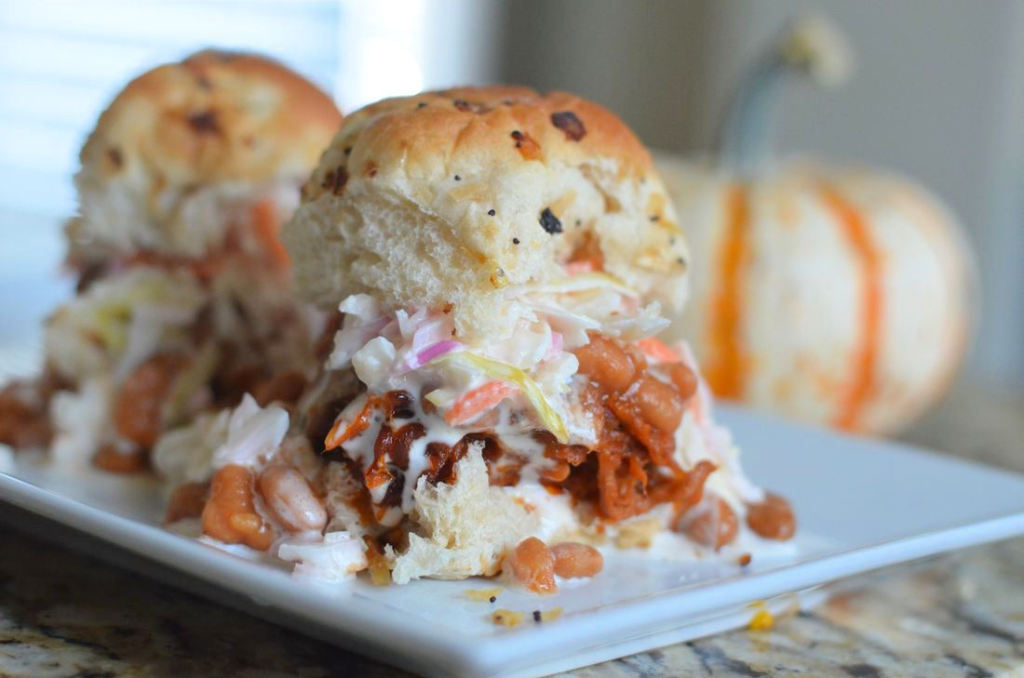 Supernatural sliders are beans, cole slaw, and brisket topped on a onion roll.
Ingredients
1 box of FarmRich Beef Brisket
1 package of cole slaw; dry
1/2 cup whipped dressing
1/3 cup apple cider vinegar
1/3 cup sugar
1 teaspoon salt
1 teaspoon pepper
1 can pork and beans
1 package of 12 onion rolls
Instructions
Heat FarmRich beef brisket as directed on package. Set aside.
In a large bowl, mix in dry cole slaw, whipped dressing, apple cider vinegar, sugar, salt and pepper. Mix well.
In a small bowl, add in beans and microwave as directed on can.
Open rolls and place beef brisket on roll, top with beans, and top with cole slaw. Place top bun on. Serve on platter with napkins.
Mooshu Jenne http://mooshujenne.com/