Last weekend we had our Halloween party and I though I would share with you guys and gals as my Halloween countdown. Not very many people came out though we still had tons of fun. We had sinister cider with voodoo heads, buttered corn (popcorn), eyeball punch, caramel apples, and petrified pizza. Maybe a few late night tacos from Jack in the Crack (ie: Jack in the Box) for the drinkers; at least we had the sober driver go and get them

Today, I want to share with you a DIY project on how to make wood grave stones and a recipe for the classic caramel apples with bacon or with nuts. But first I want to scare the crap out of you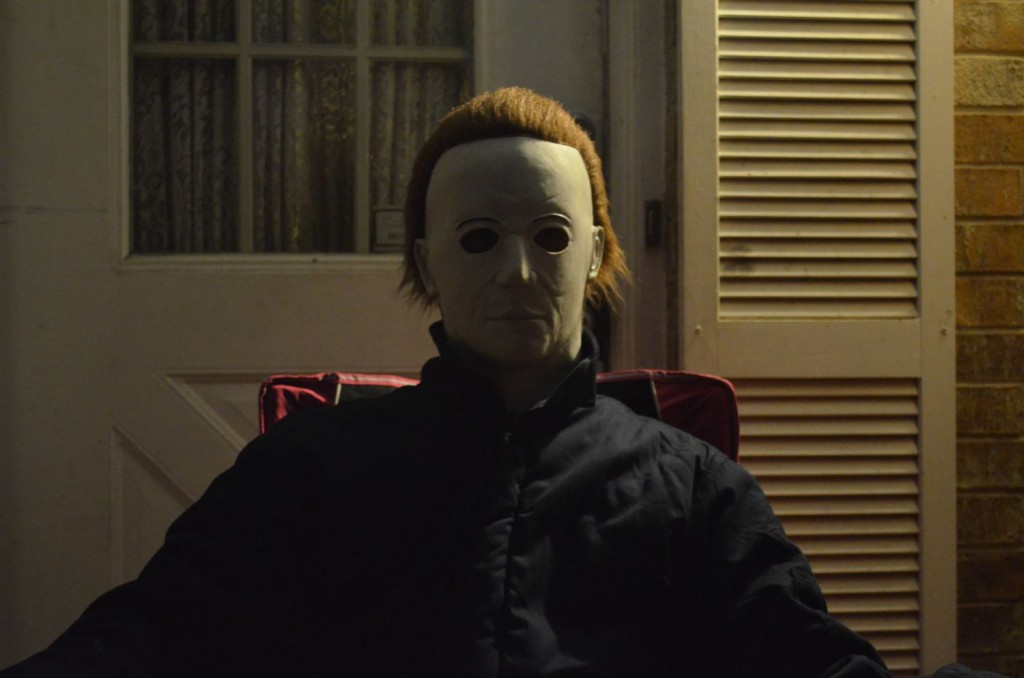 This would be my brother whom scared the piss out of the my teens and their friends at our Halloween party. He came through the house in the pitch dark while the movie was on and stood behind them. It's was a class A scare!
This year I decided to go with a literary/science Halloween theme.The gravestones I crafted feature Poe, Tesla, and Shakespeare. What I seriously love about wood stones is they do NOT blow away in the wind. Just take a long piece of plywood and cut into three. Lowe's will do this for you for free if you ask and don't have a saw at home. Stencils are great for the lettering. I used spray paint in black, one to each slat, and acrylic white paint for the lettering. Used wood fencing pieces and adhered them to the back with screws and a drill to insert the stones in the ground to stand upright. These stones are better on the environment as you can use them year to year and they don't blow away in the wind like the Styrofoam stones you can buy at the store.
Halloween can't be without a treat! These were requested by the other half.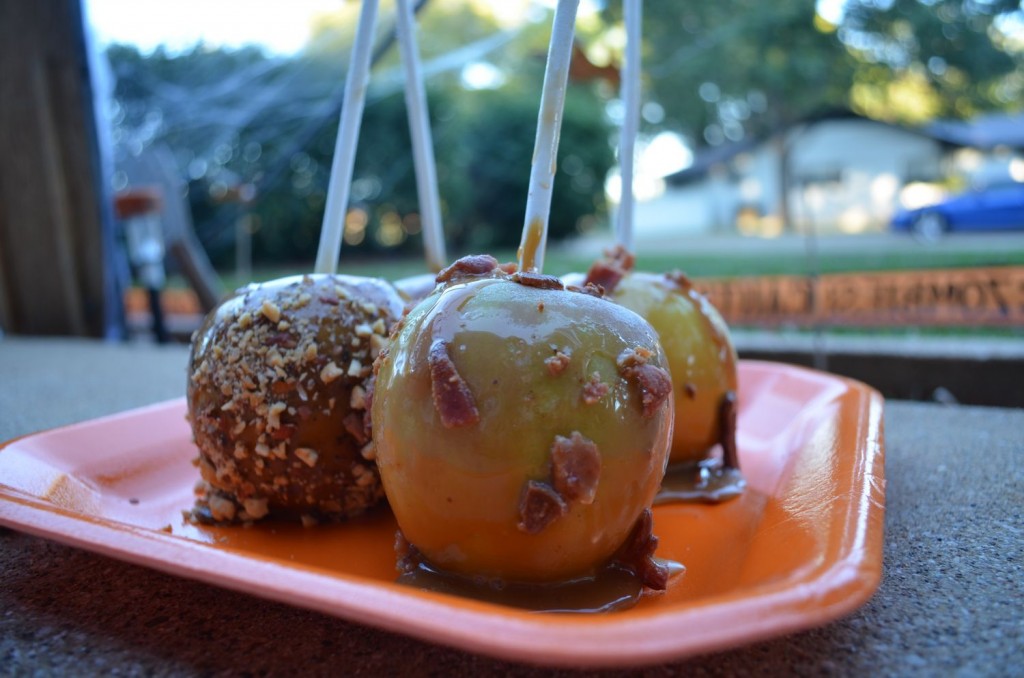 We chopped up our own nuts and added bacon to a few. I used Fuji apples.
Halloween Countdown – Day Four
Ingredients
1 bag Kraft caramel candies
1 large bag peanuts; cracked and chopped
3 strips of bacon; cooked and chopped
Lollipop sticks
5 apples
Instructions
In a medium pot, heat caramels with two tablespoons of water on low heat.
Meanwhile, push lollipop sticks through the apples. It's fine if they pop out the bottom a little just slide them back up through.
Once the caramel is melted dip the apples and set on parchment paper. Drizzle chopped peanuts or cooked chopped bacon on the apples. Freeze for about 30 minutes to an hour.
Tip: I keep the apples frozen and pull them about an hour before they want to eat them as they last longer in the freeze!
http://mooshujenne.com/halloween-countdown-day-four/
Four days until Halloween! What do you have planned?